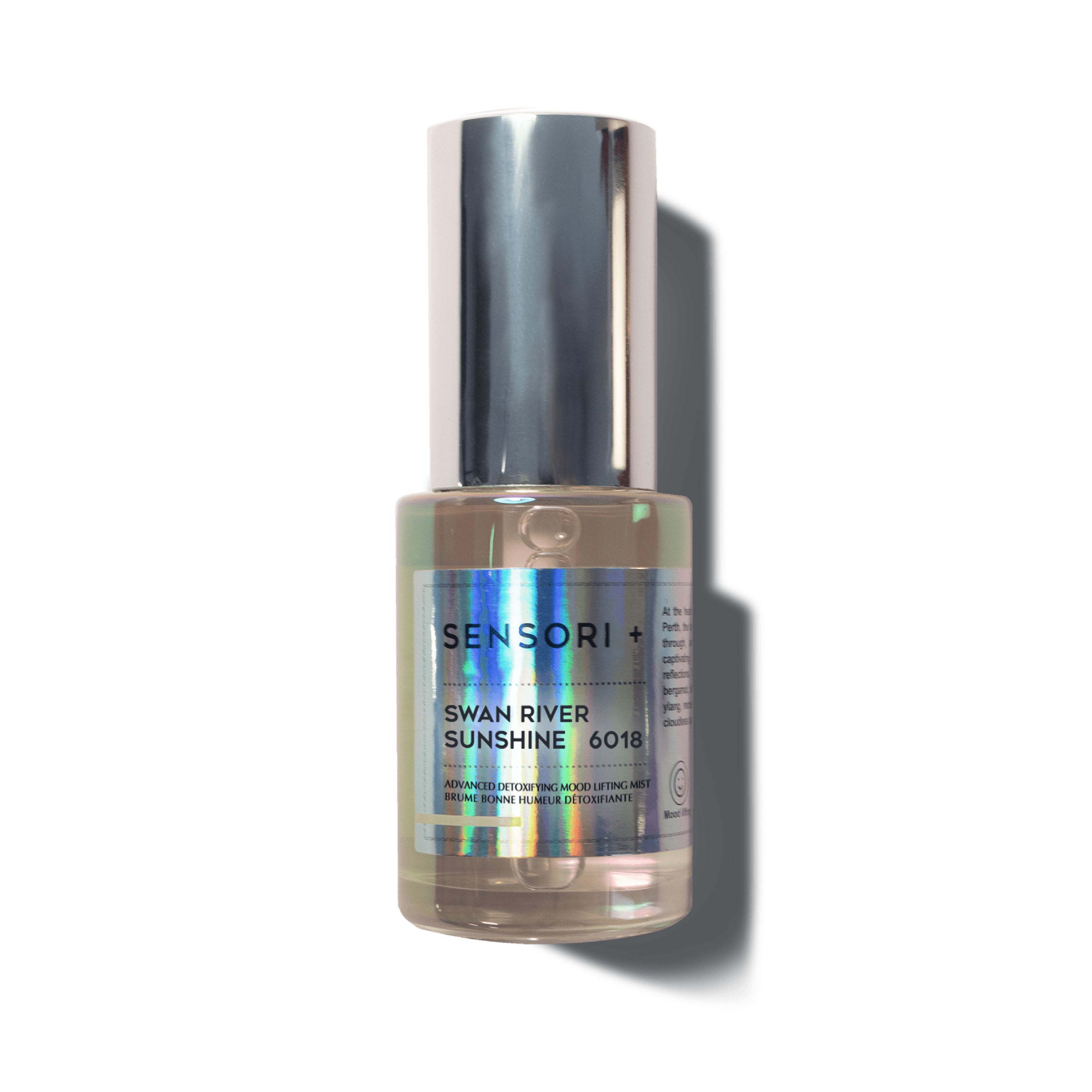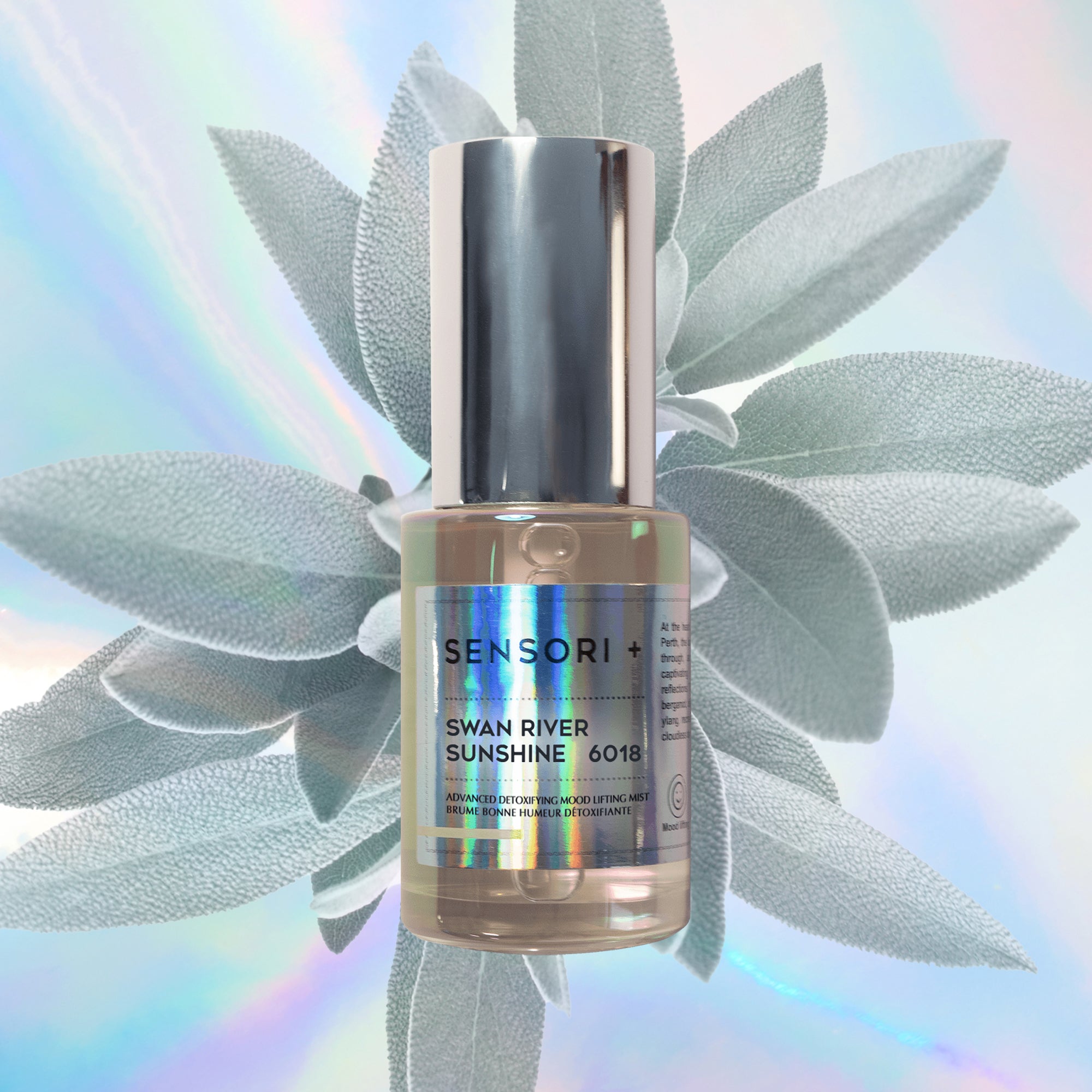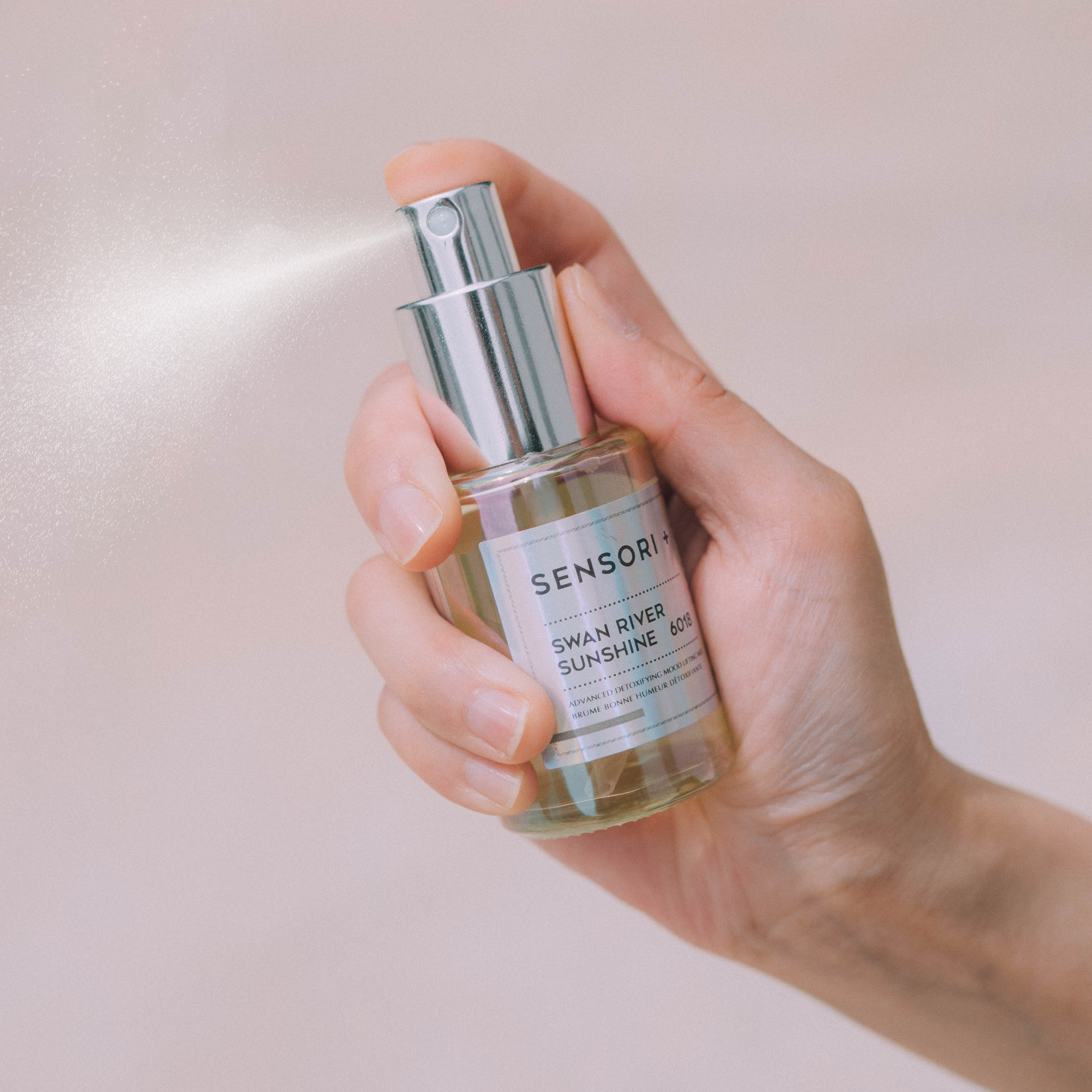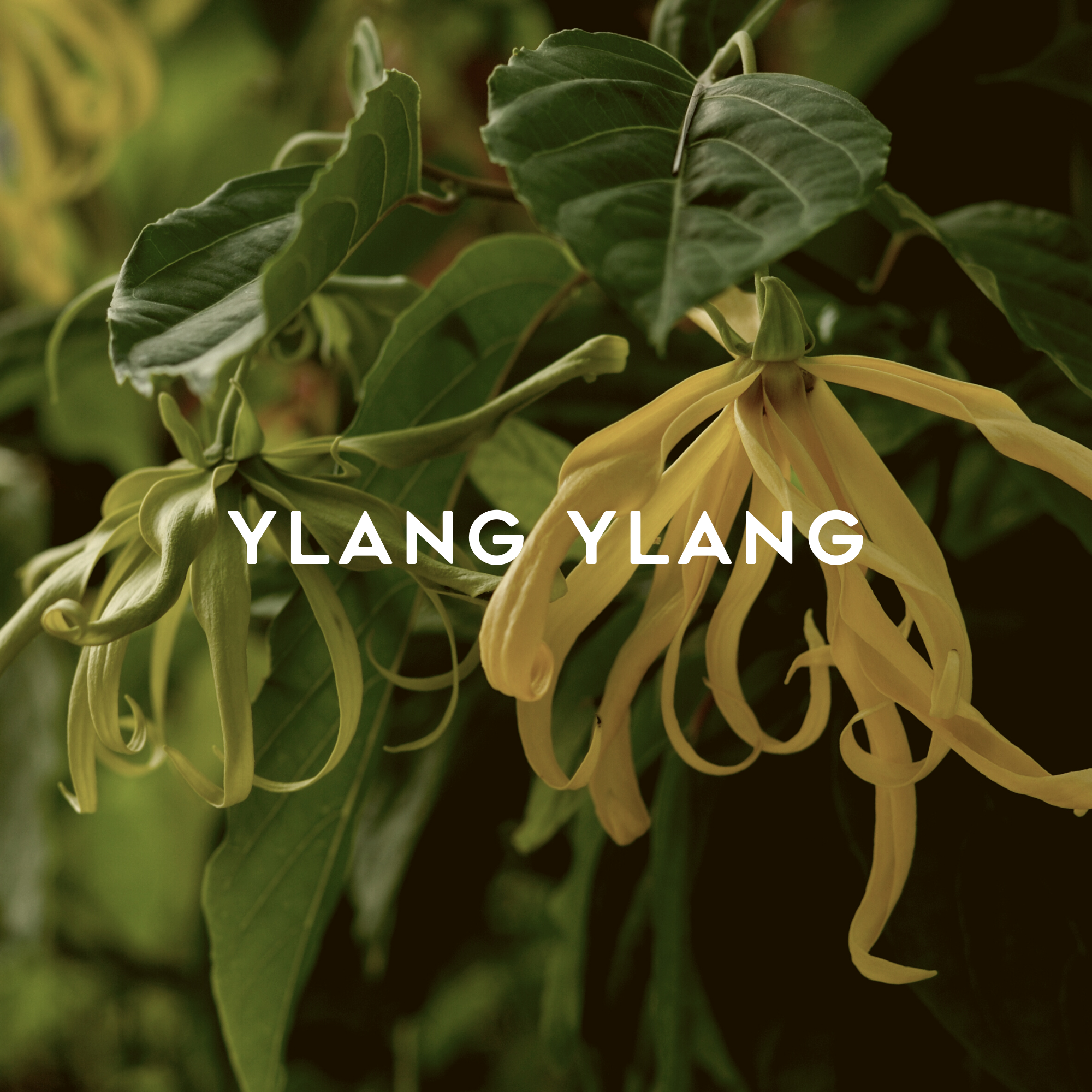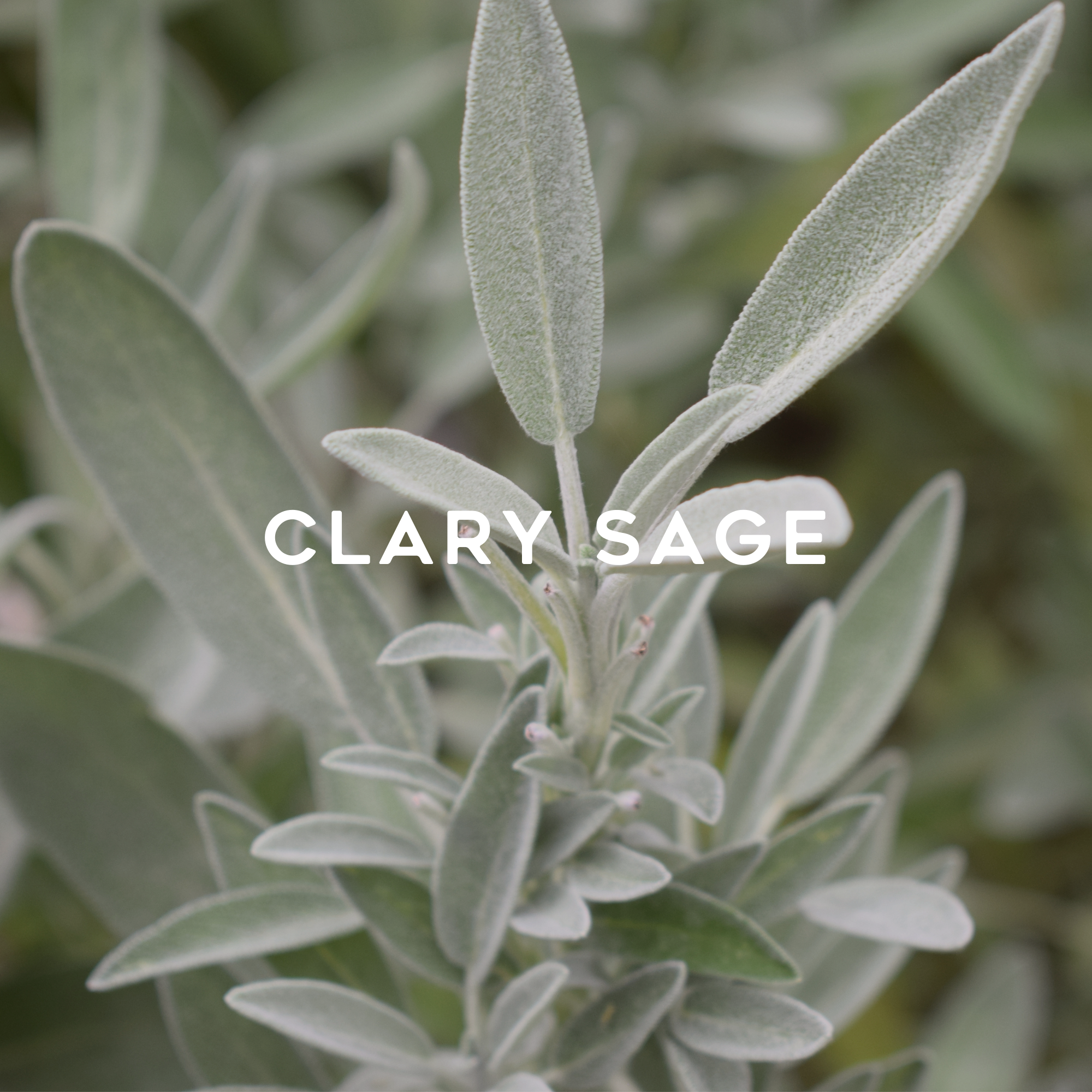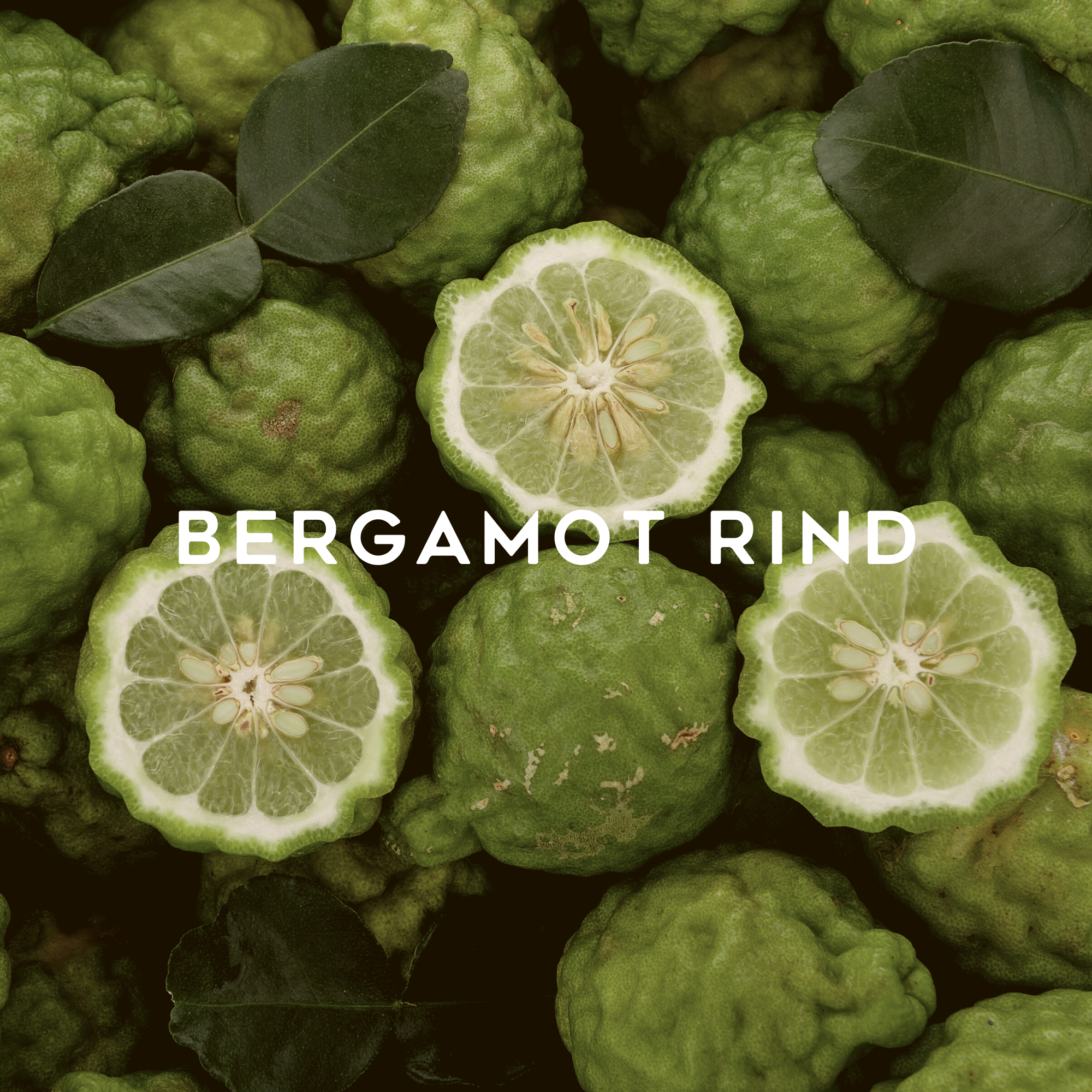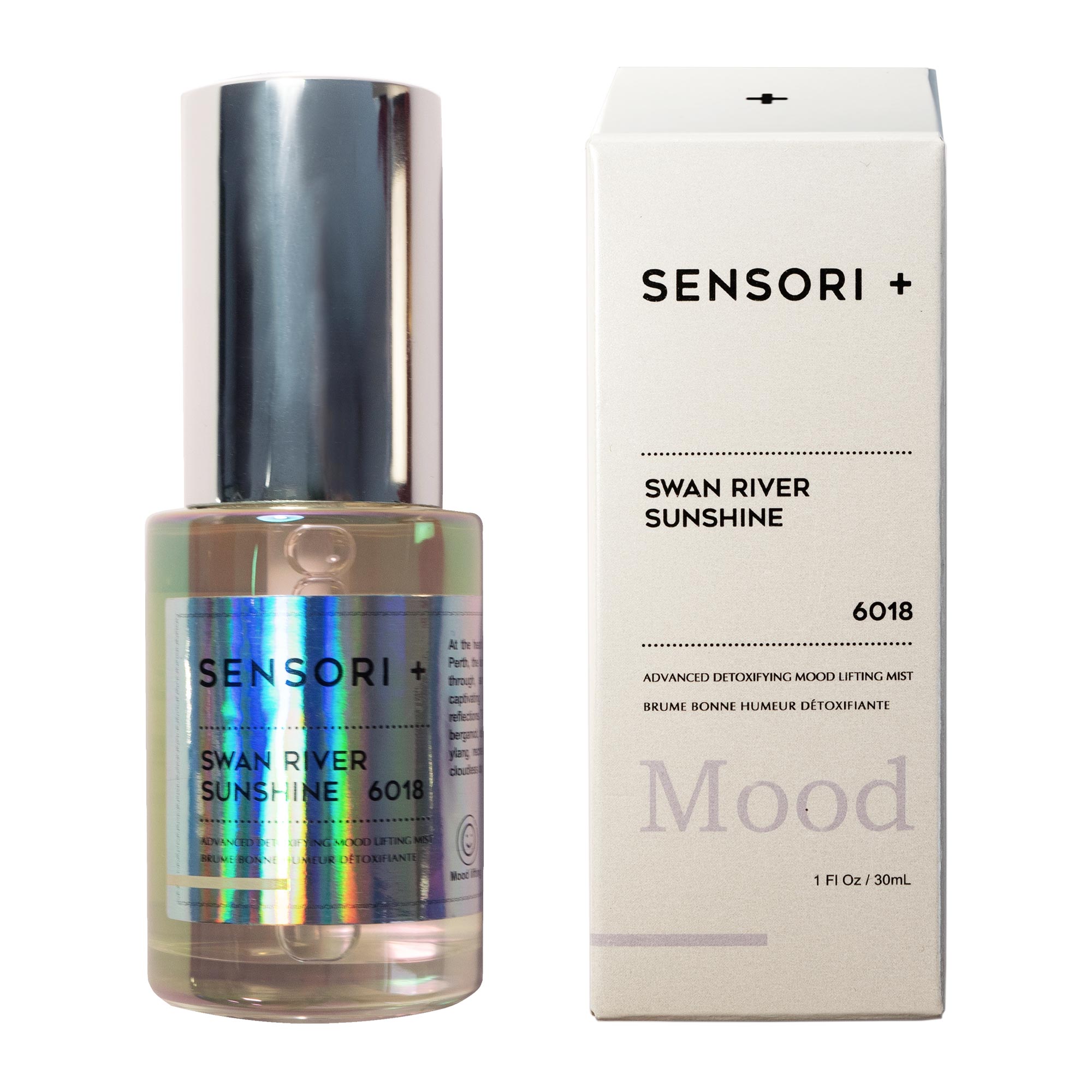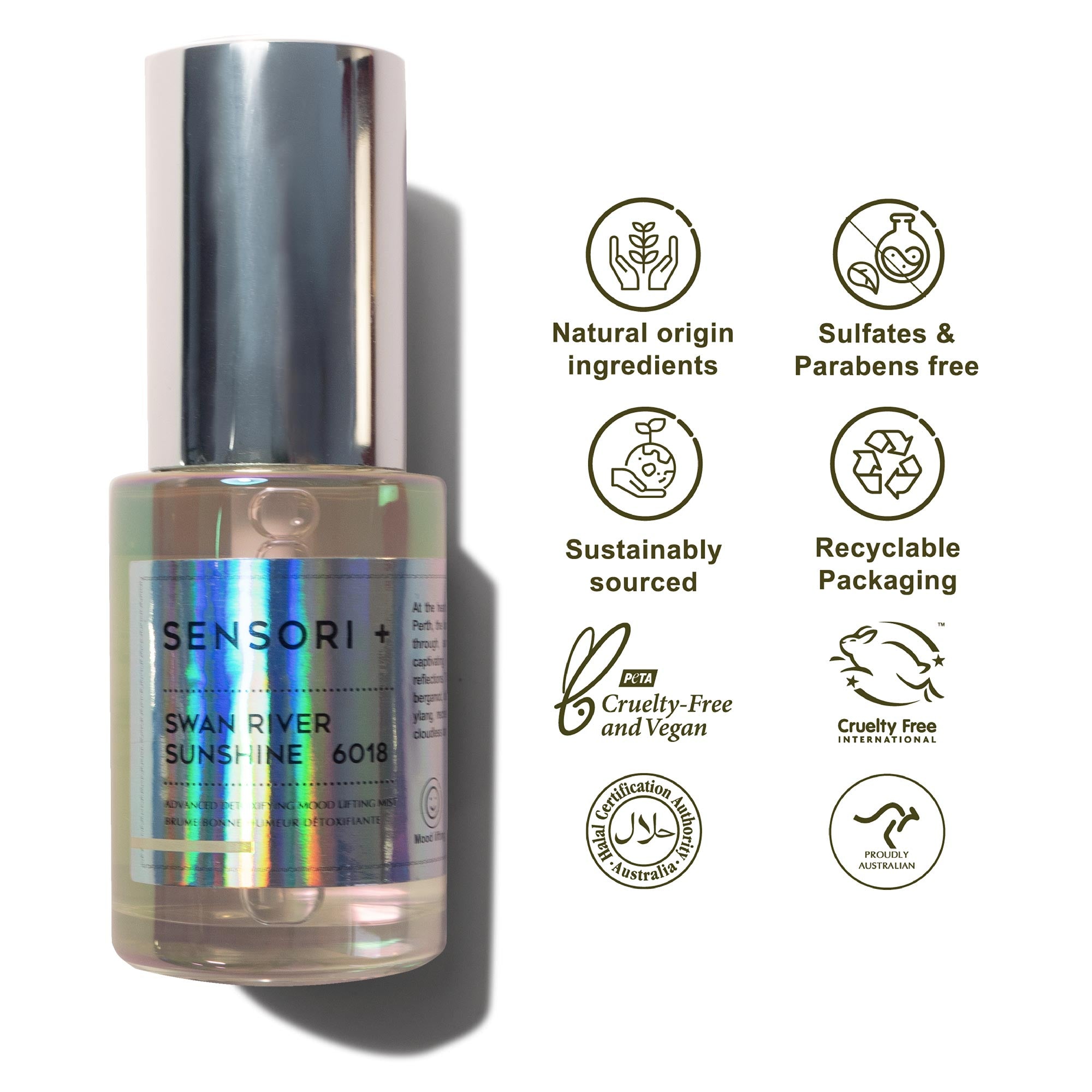 Advanced Detoxifying Mood Lifting Mist Swan River Sunshine 6018 - 30ml
WHAT IS IT
Using natural yet clinically proven mood lifting ingredients; SENSORI+ Advanced Detoxifying Mood Lifting Mist has a profound positive effect on energising and uplifting the mood.
It is all-natural and plant-derived and contains ChloresPURE®, an exclusive green technology developed in Australia. The technology provides a gentle healing solution, eliminates malodours, and neutralise airborne toxins on a molecular level.
WHAT IT DOES
Lifts mood and reduces anxiety
Reduces the stress related hormone
Formulation based on multiple authoritative academic researches
THE AURA
Bergamot Rind Clary Sage Ylang Ylang
THE STORY
Swan River Sunshine 6018
At the heart of the sunniest city of Australia - Perth, the luminous water of Swan River flows through, surrounding every passer-by with captivating iridescent lights and dreamy reflections. This uplifting blend of invigorating bergamot, delightful clary sage and lush ylang-ylang, recreates the optimistic energy of this cloudless day.
INGREDIENTS
Distilled Water (Aqua), ChlorosPURE®, Sorbitan Oleate Decylglucoside Crosspolymer (Poly Suga® Mulse D9), Citrus Aurantifolia Peel (Lime Cold Pressed) Oil, Backhousia Citriodora (Lemon Myrtle) Oil, Pogostemon Cablin (Patchouli) Oil, Cedrus Atlantica Wood (Cedarwood Atlas) Oil, Citrus Aurantium Flower (Neroli) Oil, Citrus Nobilis Leaf (Petitgrain) Oil, Citrus Aurantium Bergamia Fruit (Bergamot) Oil, Cannabis Sativa Seeds (Hemp Seeds) Oil, Pelargonium Graveolens Flower (Geranium) Oil, Cananga Odorata Flower (Ylang Ylang) Oil, Salvia Sclarea (Clary Sage) Oil, Limonene*, Linalool*
*Fragrance Component

DIRECTIONS OF US
Spray desired amount evenly over hair, clothes and in immediate space.
Advanced Detoxifying Mood Lifting Mist Swan River Sunshine 6018 - 30ml
Verified by Global Authorities: ChlorosPURE® Formula for Clean Air
Developed from decades of research in air pollution and emission control, SENSORI+'s exclusive ChlorosPURE® detoxifying technology can effectively eliminate over 100 types of airborne toxins and odour substances, reducing potential health risks from breathing in or getting in contact with pollution particles.

The safety and effectiveness of ChlorosPURE® formula in eliminating air pollution have been tested and confirmed by several global leading authorities.
Learn more
Our promise
All essential oils & ingredients are from natural origins
Certified vegan product by PETA organisation
We don't use parabens, sulfates, petrolatum, mineral oil and other synthetic chemicals
____________

*Efficacy test results conducted by a third-party laboratory under controlled conditions.