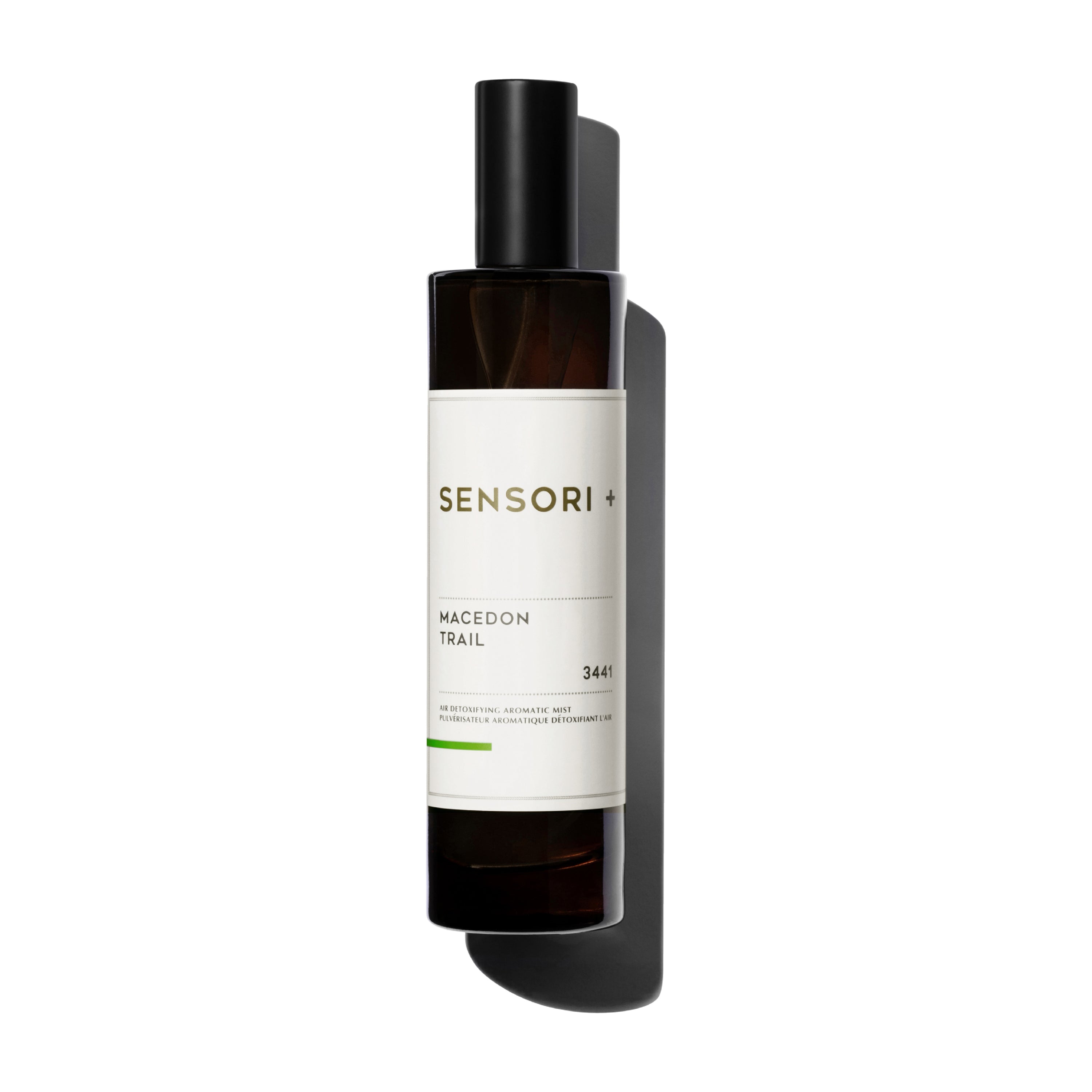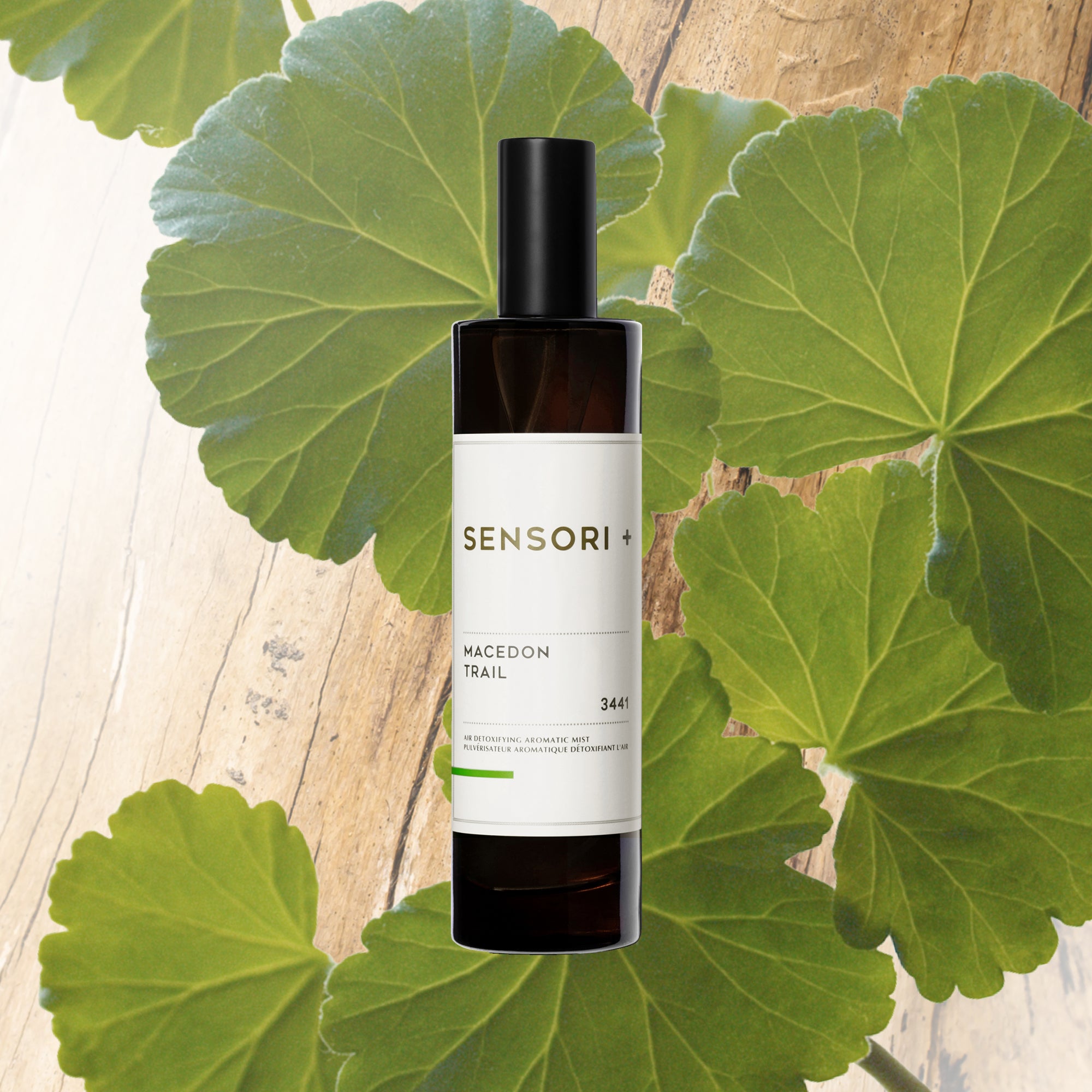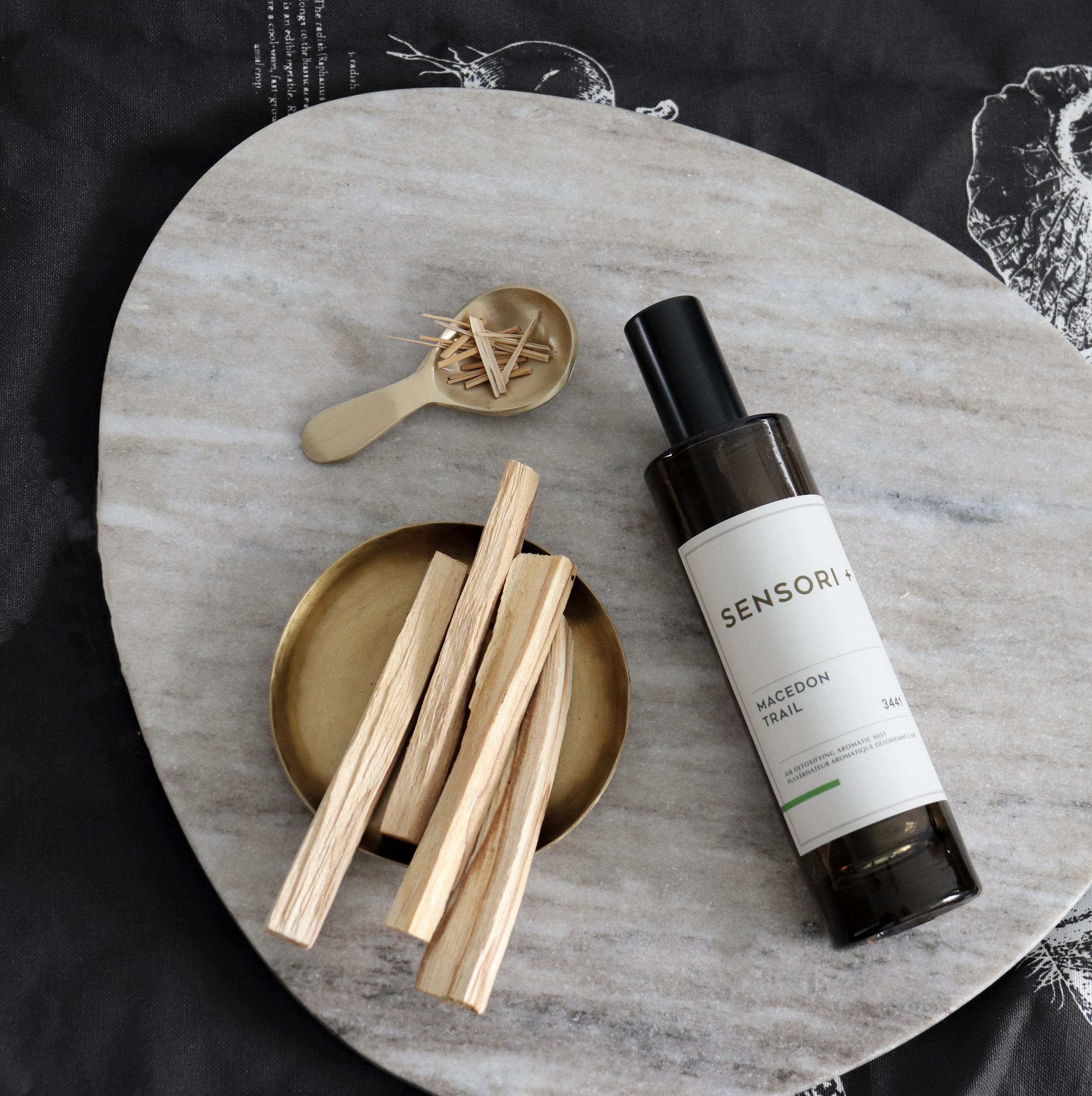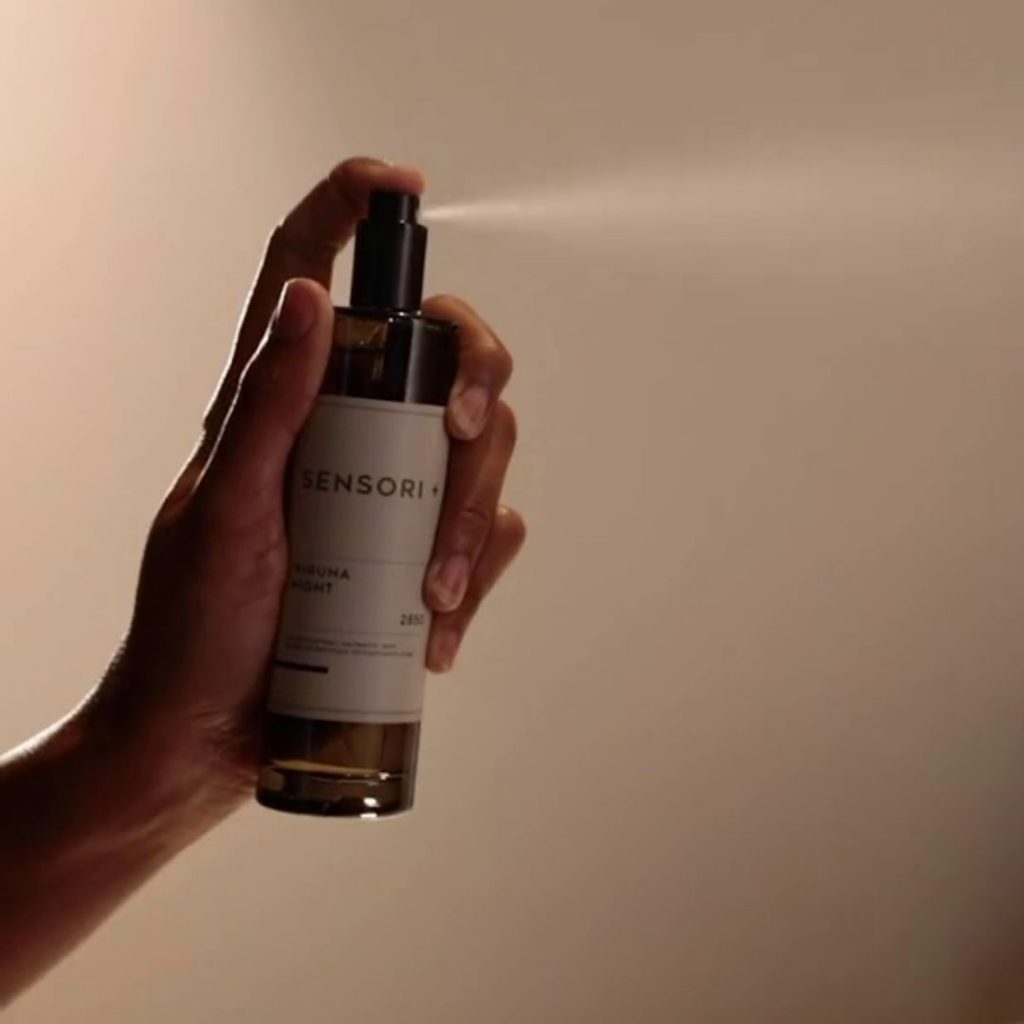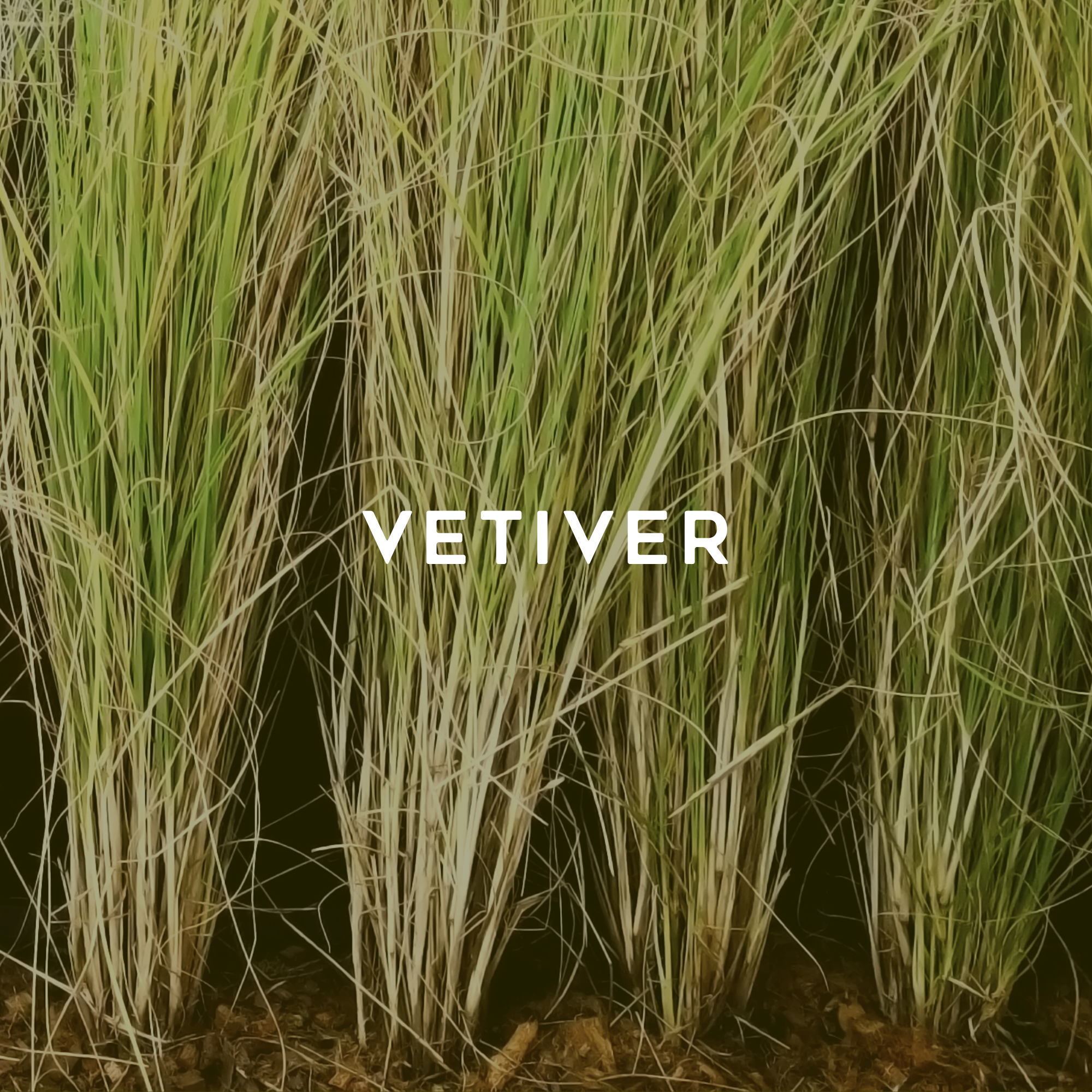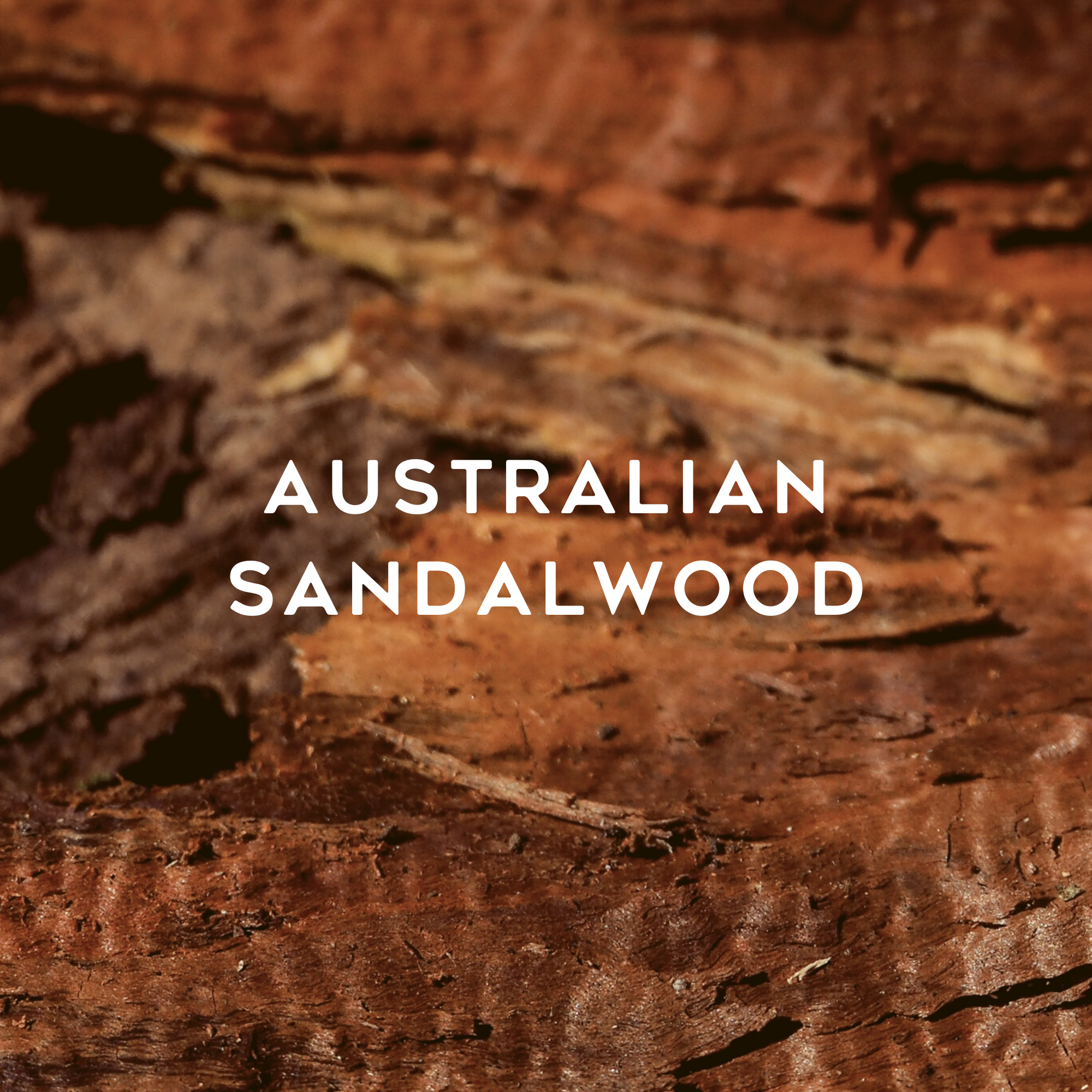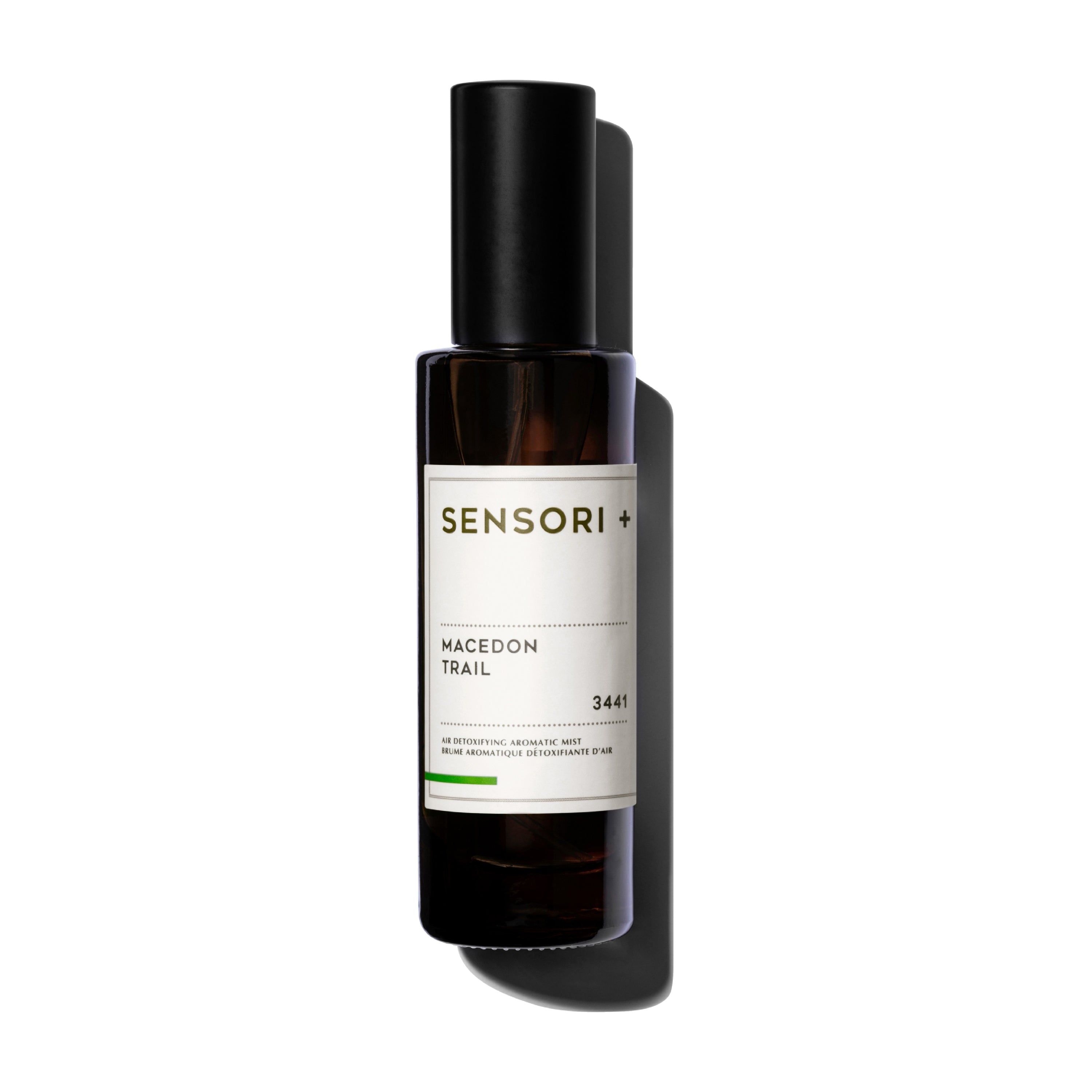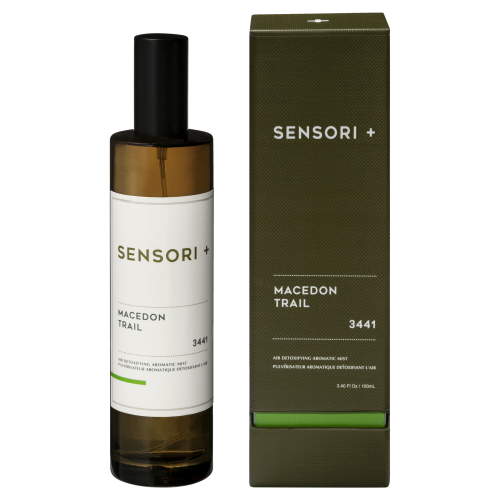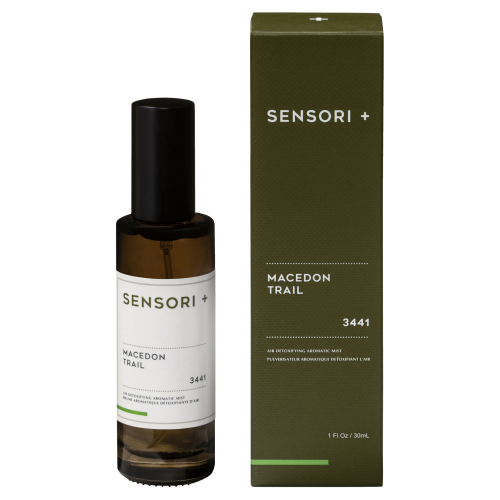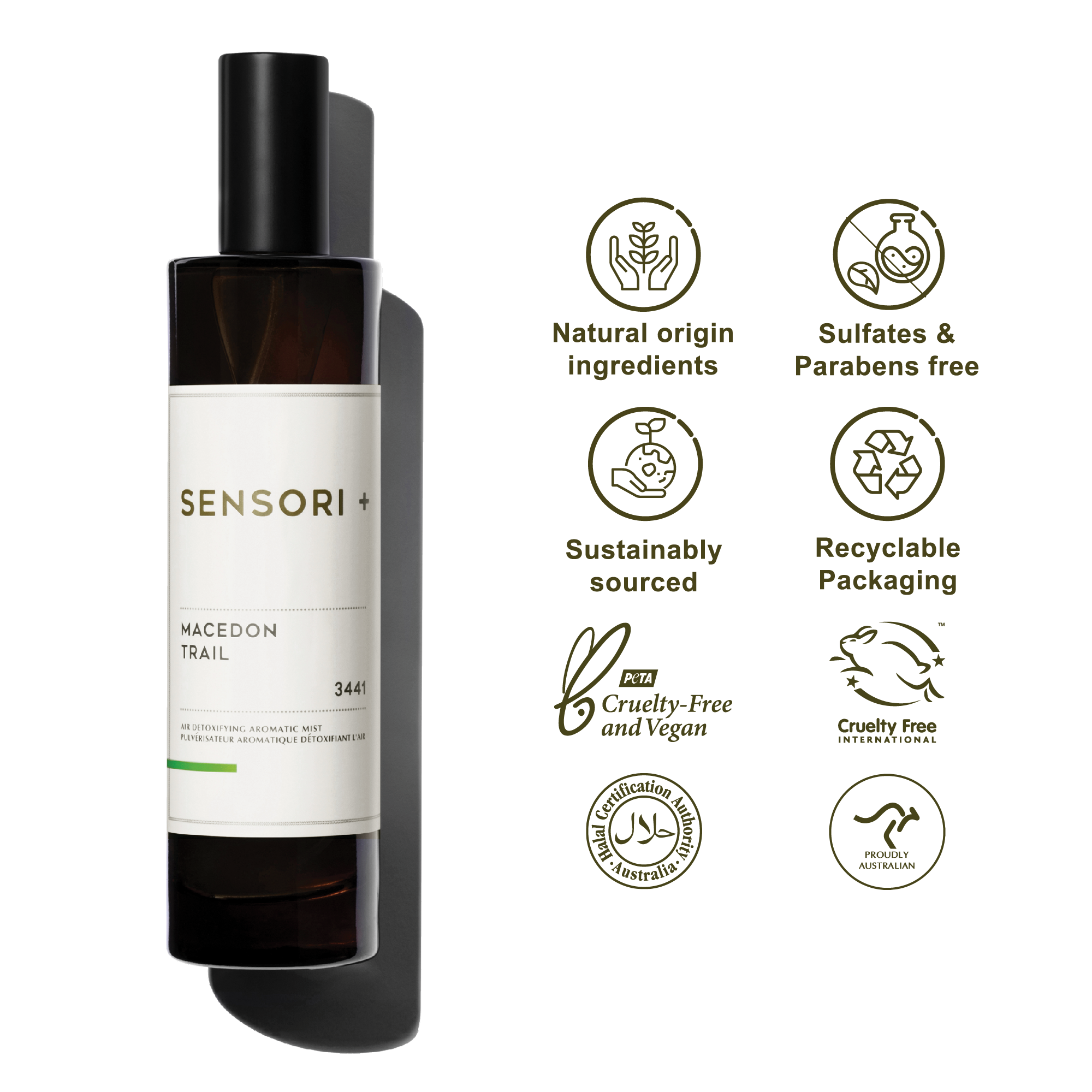 Air Detoxifying Mist Macedon Trail 3441
Description
The Aura
Direction of Use
Ingredients
Transform your living space with SENSORI+ Air Detoxifying Mist, the ultimate solution for fresher, cleaner air. Unlike other room sprays that just mask odours with chemical scents, our mist uses plant-based solvents and stabilizers without any harmful chemicals. Infused with our cutting-edge ChlorosPURE® formula, this mist decomposes harmful airborne toxins and neutralizes odours, providing a healthier home fragrance option. Our third-party lab test results show an average removal ratio of 96% or more on 100+ airborne toxins and 99.15% inhibition of bacteria. Experience ultra-safe and pH-neutral air detoxification with SENSORI+ Air Detoxifying Mist.
Inspired by the vibrant autumn landscape in Victoria's stunning Macedon Ranges.
A delicate blend of well balanced, woody-green notes of hand-picked geranium, earthy vetiver and native Australian sandalwood that re-creates a walk down the bush trail at Mt Macedon after rainfall.
Spray 4-6 pumps evenly in the immediate space where refreshing is needed. To use as a personal refreshing spray or post-renovation detoxification treatment, please refer to booklet inside box packaging.
Distilled Water (Aqua), Polysorbate 20, PEG-40 Hydrogenated Castor Oil, ChlorosPURE®, Natural Essential Oil Blend [Vetiver (Chrysopogon zizanioides), Geranium (Pelargonium graveolens), Pine (Pinus sylvestris), Australian Sandalwood (Santalum spicatum), Cypress Blue (Callitris intratropica), Parsley Seed (Petroselinum crispum), Neroli (Citrus aurantium), Lavender (Lavandula angustifolia), Rosemary (Rosmarinus officinalis)]
Air Detoxifying Mist Macedon Trail 3441
Verified by Global Authorities: ChlorosPURE® Formula for Clean Air
Developed from decades of research in air pollution and emission control, SENSORI+'s exclusive ChlorosPURE® detoxifying technology can effectively eliminate over 100 types of airborne toxins and odour substances, reducing potential health risks from breathing in or getting in contact with pollution particles.

The safety and effectiveness of ChlorosPURE® formula in eliminating air pollution have been tested and confirmed by several global leading authorities.
Learn more
Our promise
All essential oils & ingredients are from natural origins
Certified vegan product by PETA organisation
We don't use parabens, sulfates, petrolatum, mineral oil and other synthetic chemicals
____________

*Efficacy test results conducted by a third-party laboratory under controlled conditions.