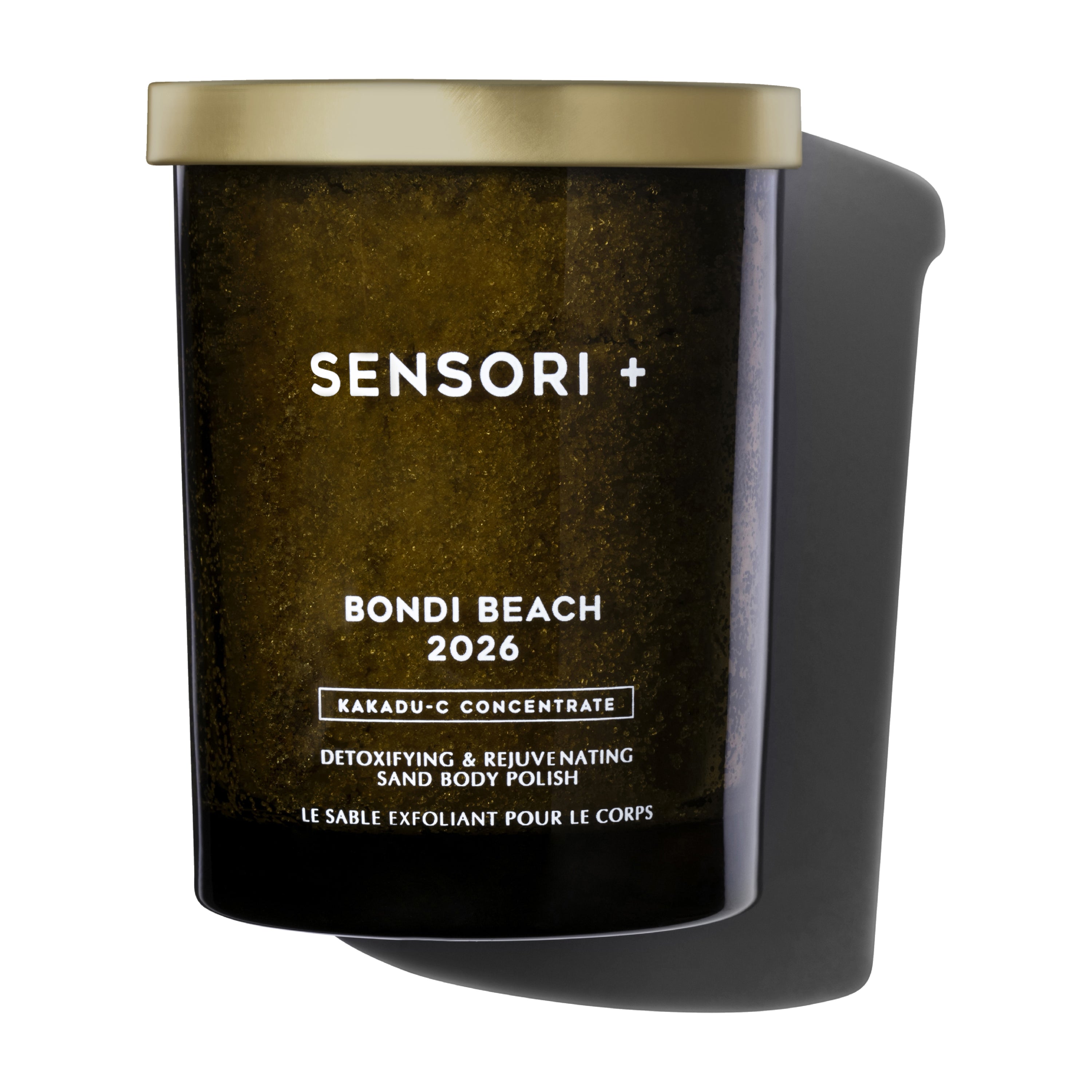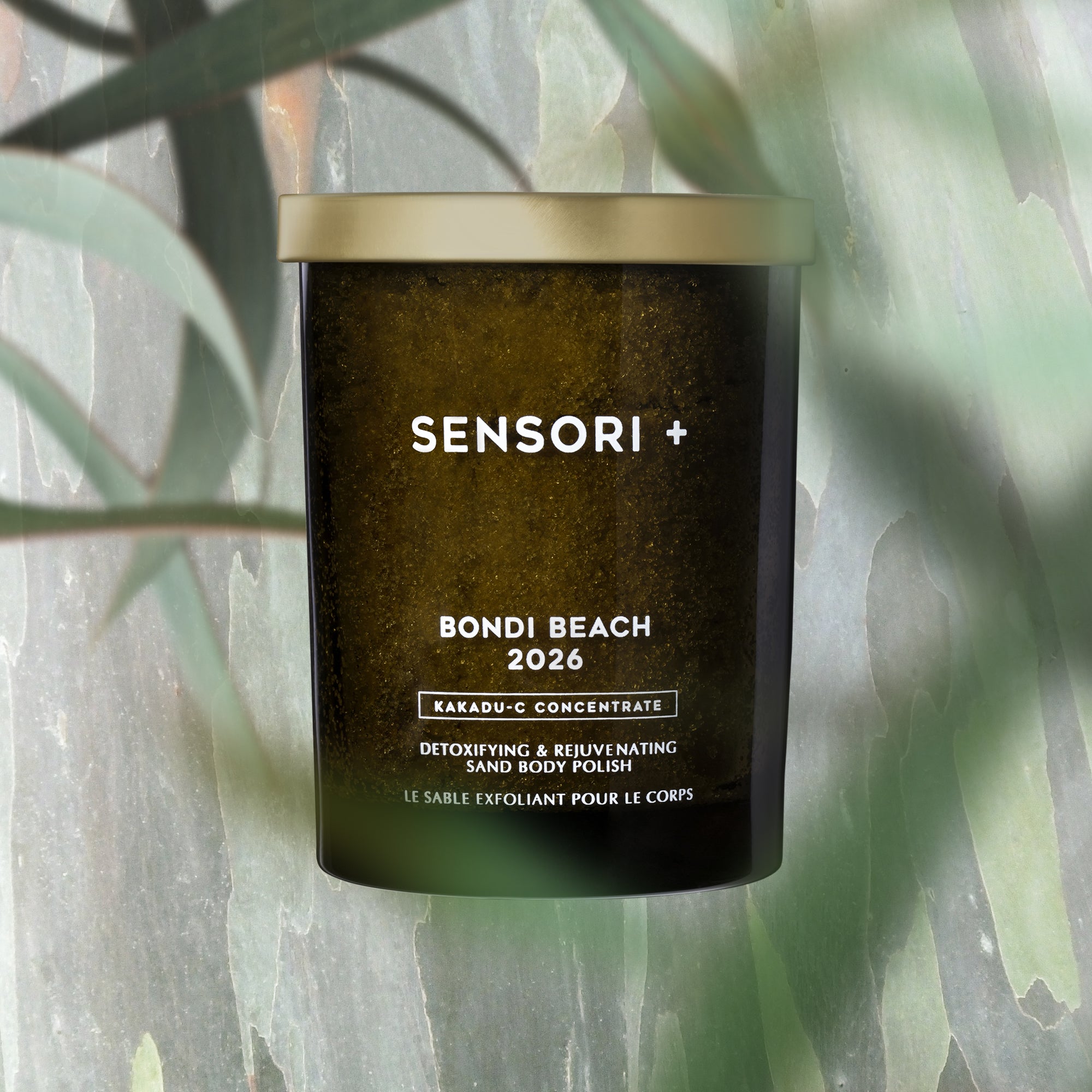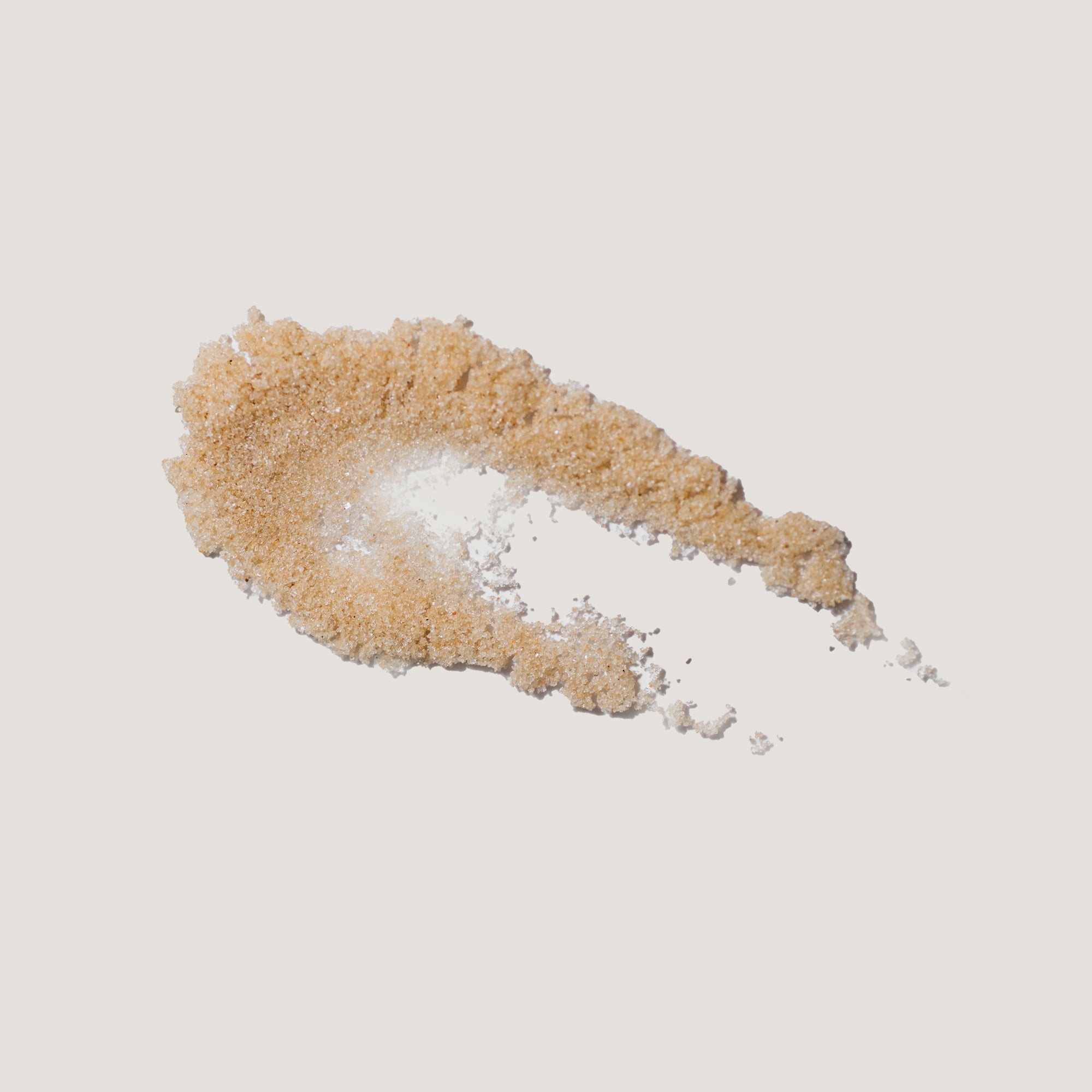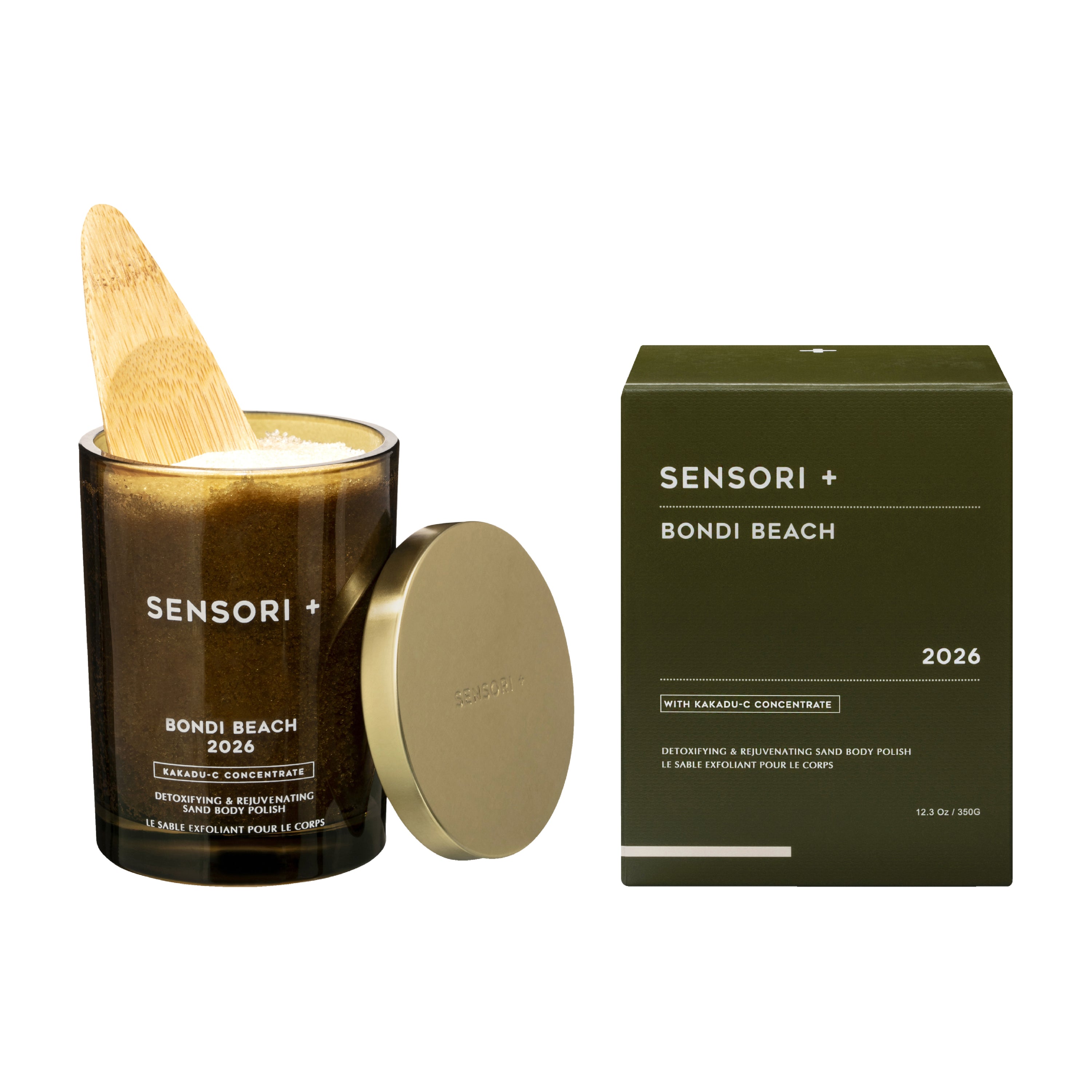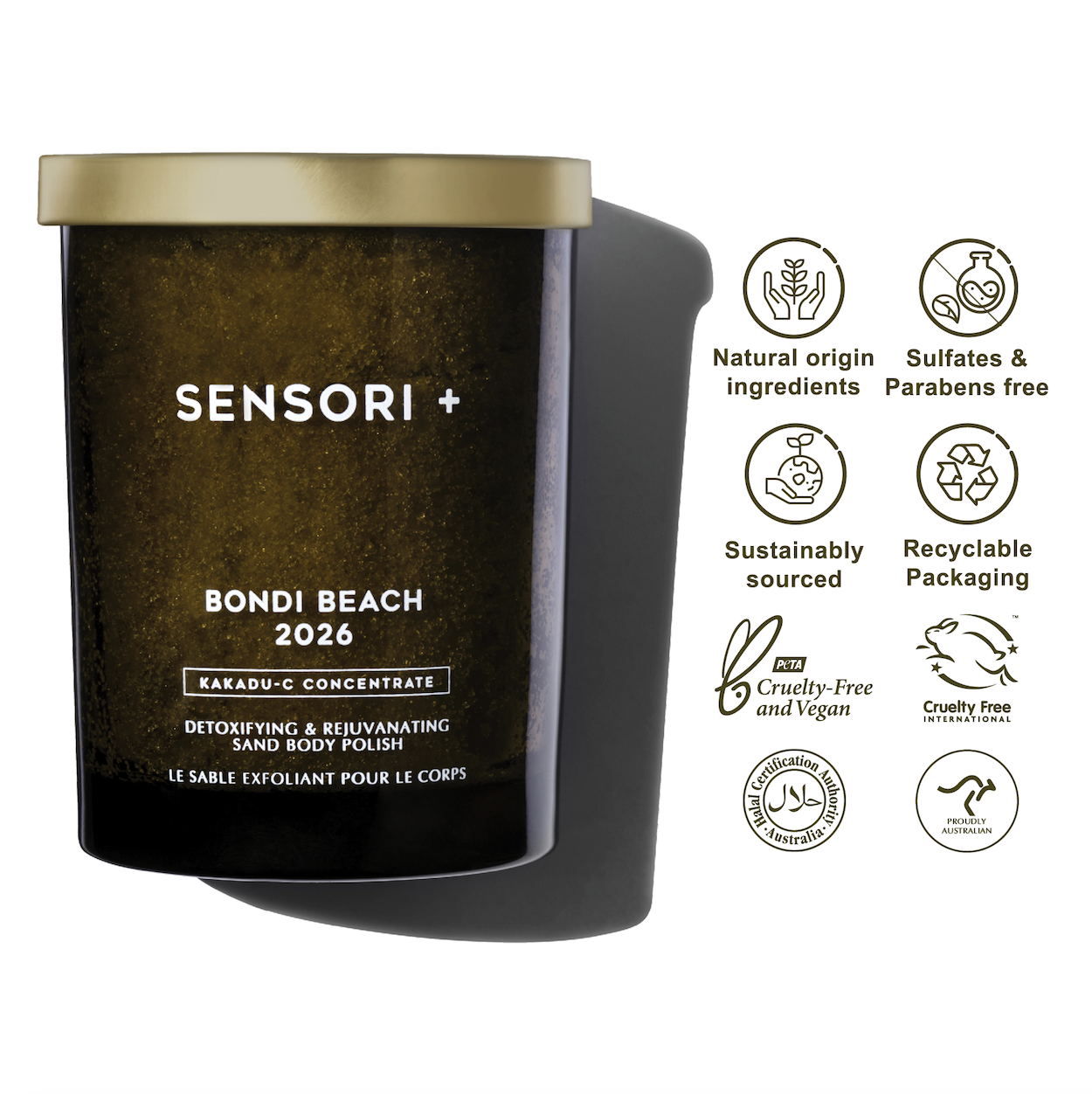 Detoxifying & Rejuvenating Sand Body Polish Bondi Beach 2026 - 350g
Description
Direction of Use
Ingredients
A luxurious body exfoliator formulated to instantly reveal a fresh, glowing complexion. Infused with natural ingredients such as white sand, raw sugar, avocado oil, grapeseed oil, and Kakadu plum extract, this body polish deeply exfoliates and rejuvenates the skin.
The white sand works as an efficient exfoliant, buffing away dull skin cells to reveal a smooth and even texture, while the raw sugar adds extra hydration for a soft and supple feel. The avocado oil and grapeseed oil, rich in antioxidants, nourish and repair the skin, leaving it feeling refreshed and rejuvenated. Vitamin C-rich Kakadu plum extract further detoxifies and brightens the skin for a radiant and healthy-looking glow.
Best for: Deep exfoliation, improving skin texture, tanning prep.
Wet your skin with warm water then massage the sand polish into your skin gently. Rub the sand polish into your skin in a circular motion. Rinse with warm water and gently use a towel to pat your body completely dry.
Sterilised Natural White Sand, Raw Sugar White, Capric Triglyceride, Grape Seed Oil, Avocado Oil, Natural Botanical Precious Oil Blend, Kakadu Plum Fruit Extract, and Vitamin C.
Detoxifying & Rejuvenating Sand Body Polish Bondi Beach 2026 - 350g
Carbon neutral shipping
Carbon neutral shipping We offset operational emissions to ensure the delivery of every order is carbon neutral.
Pay with Afterpay
Select Afterpay at checkout to pay in four interest-free instalments and enjoy your purchase imminently.