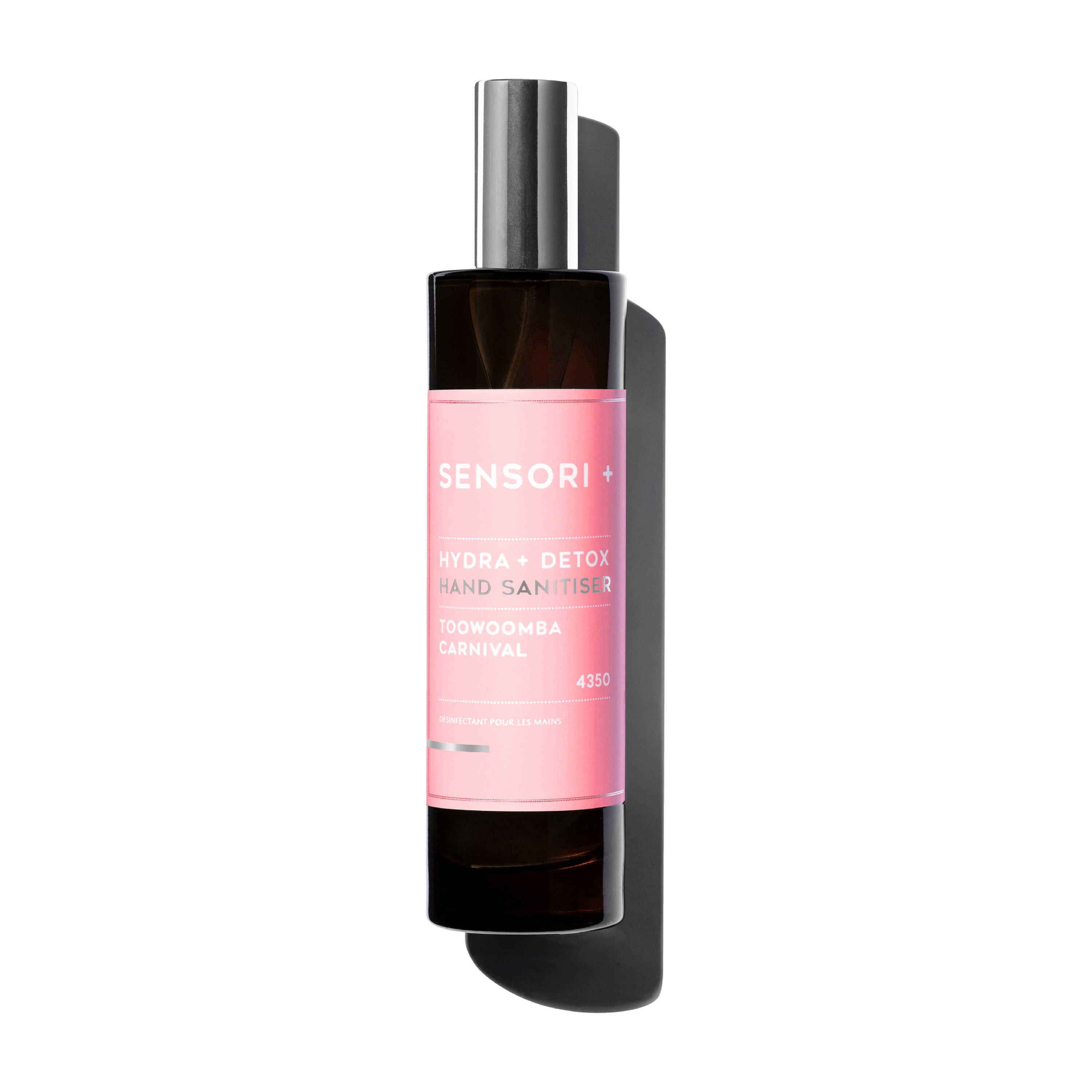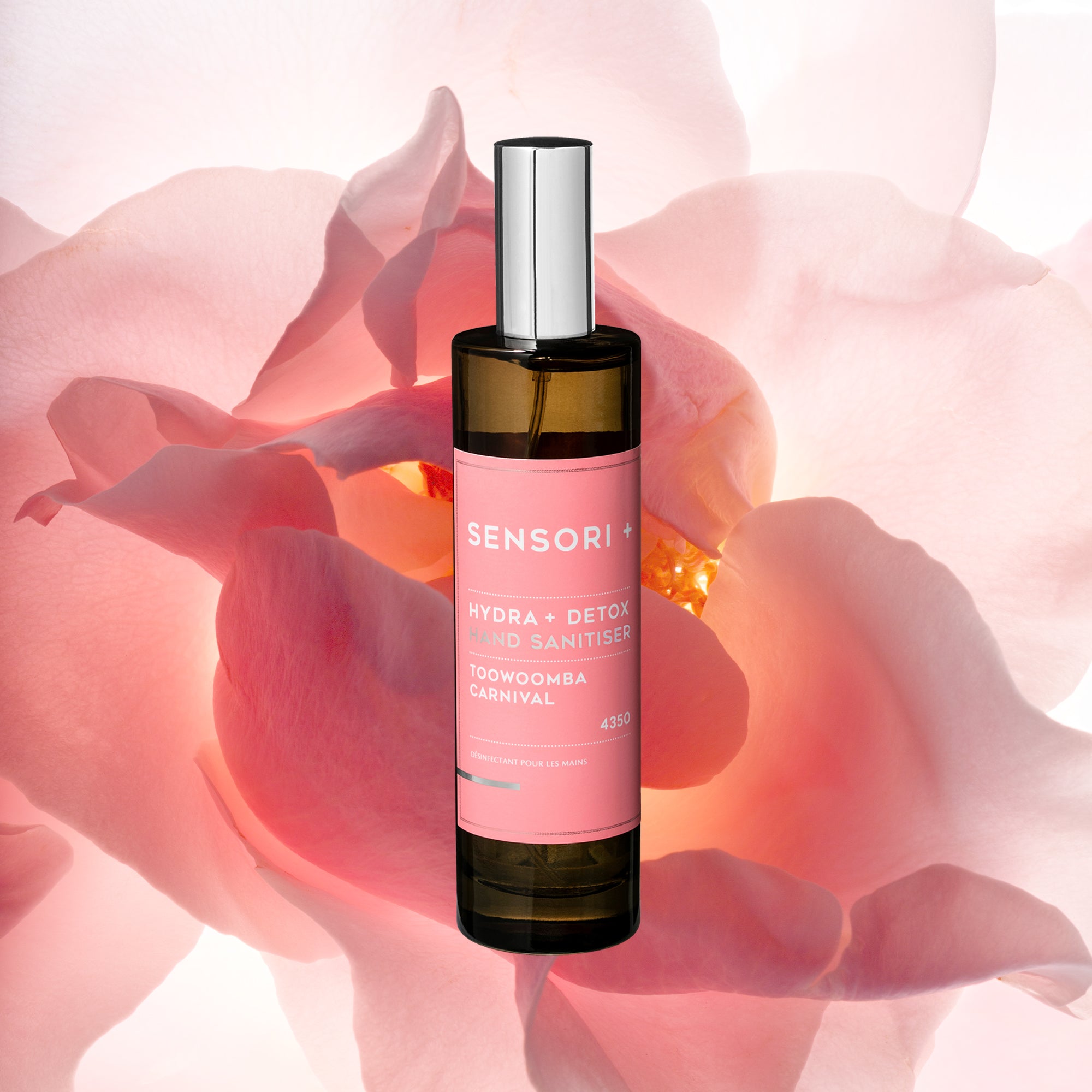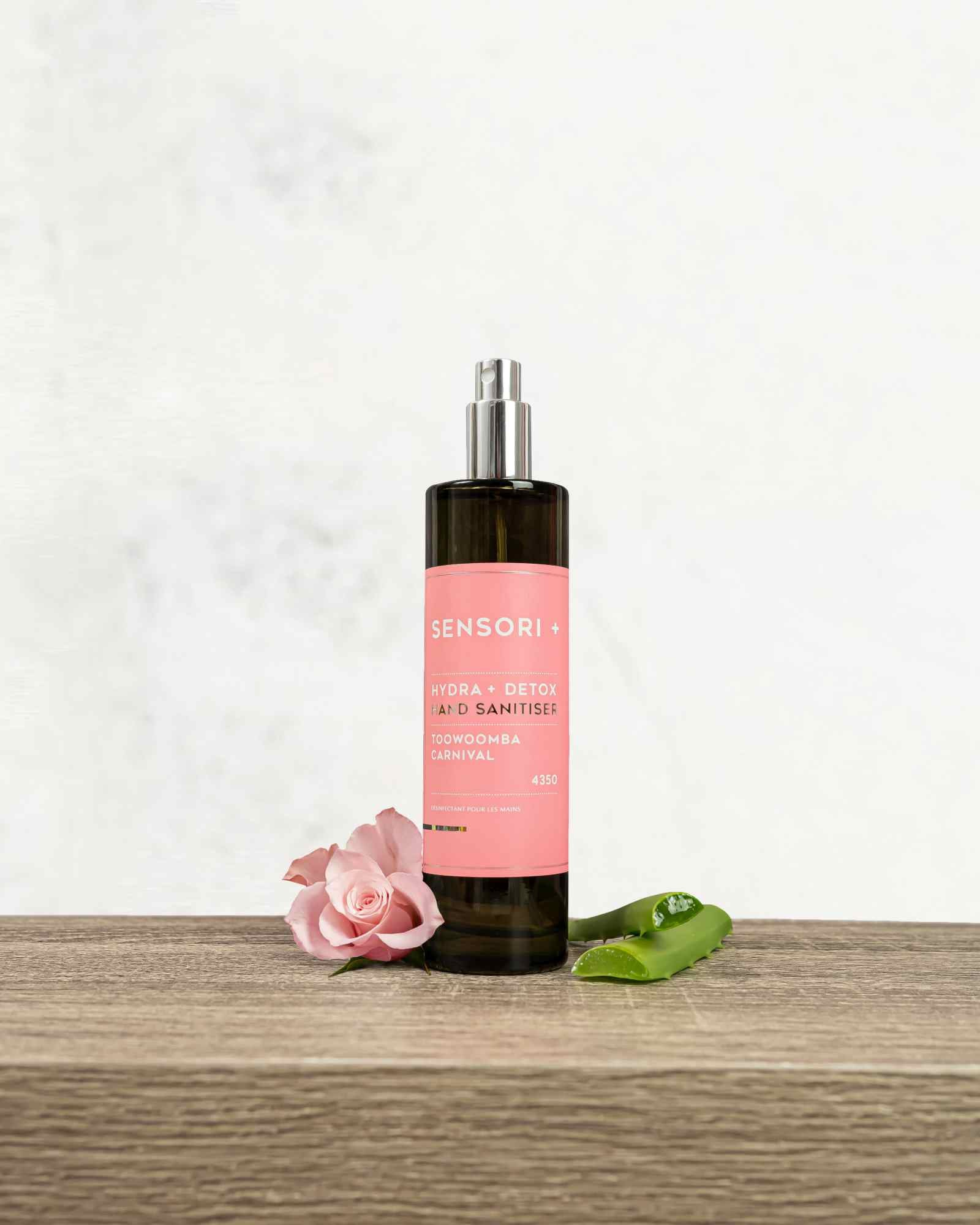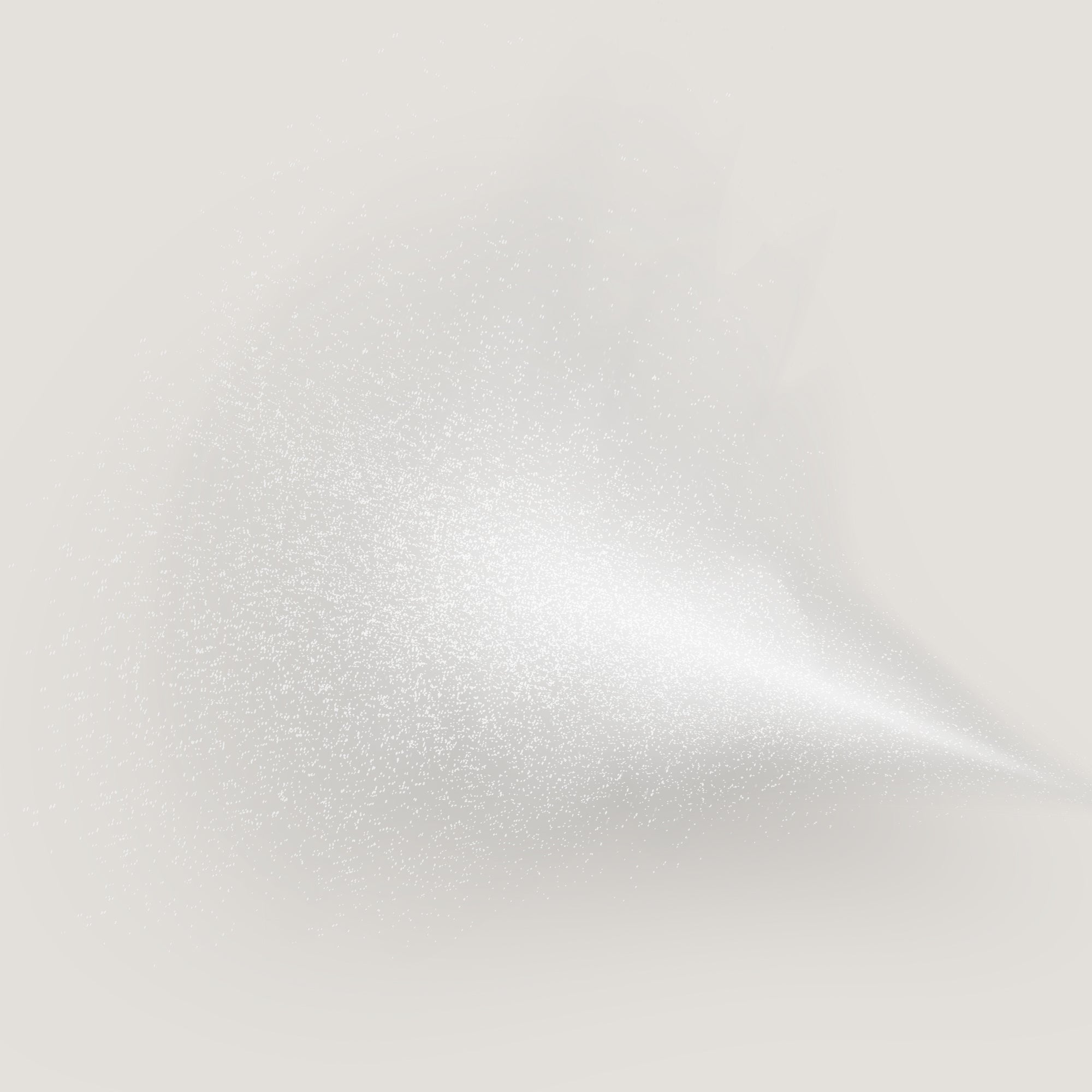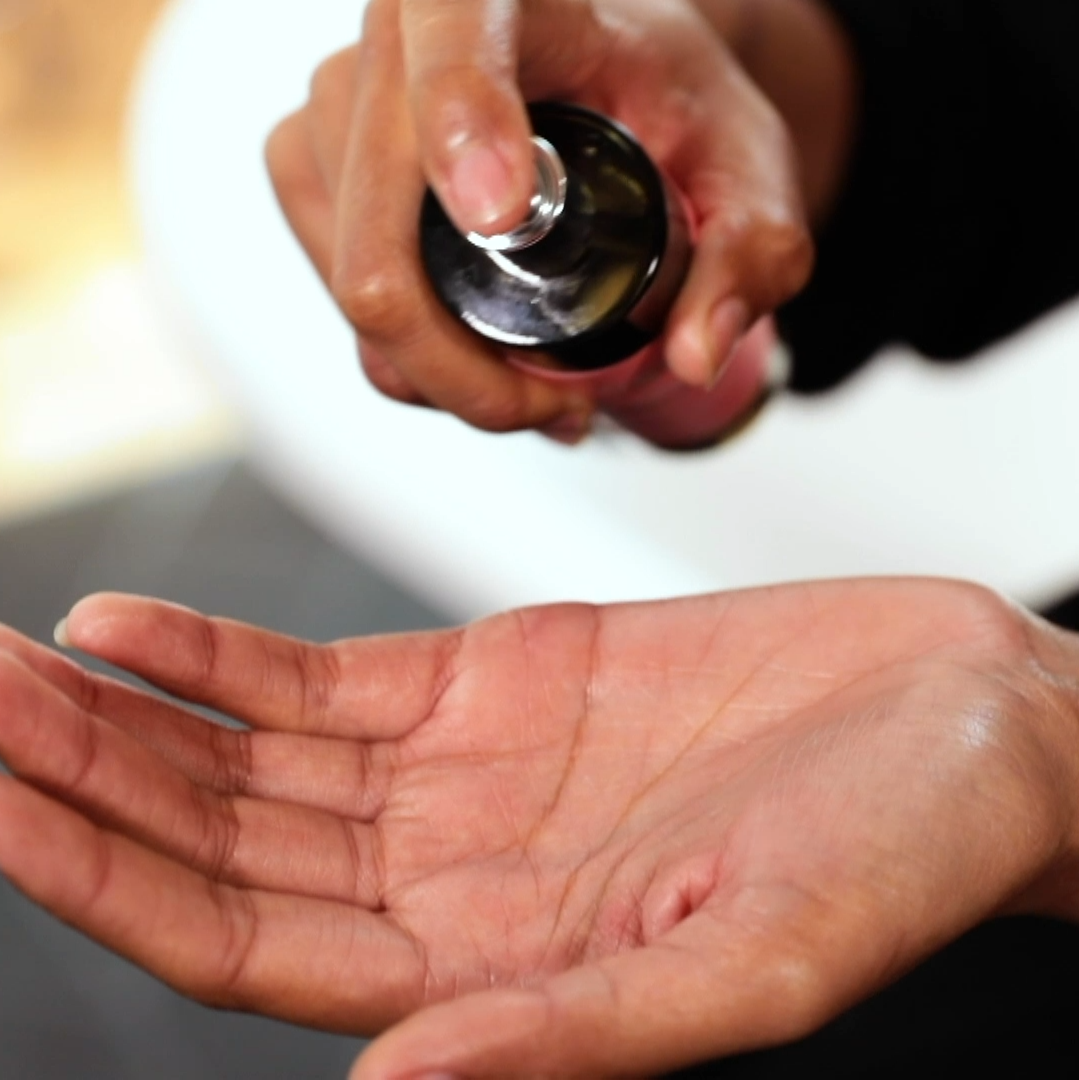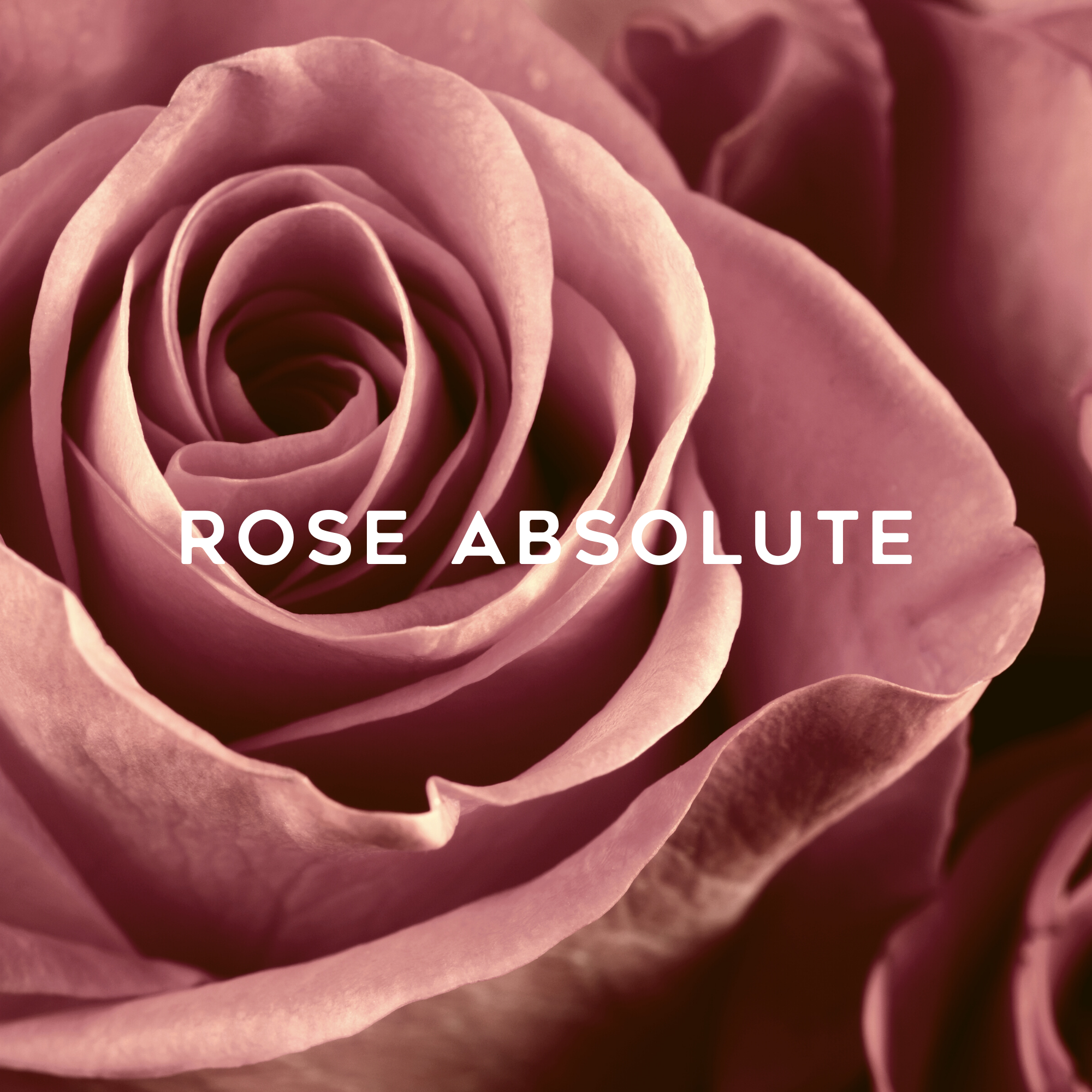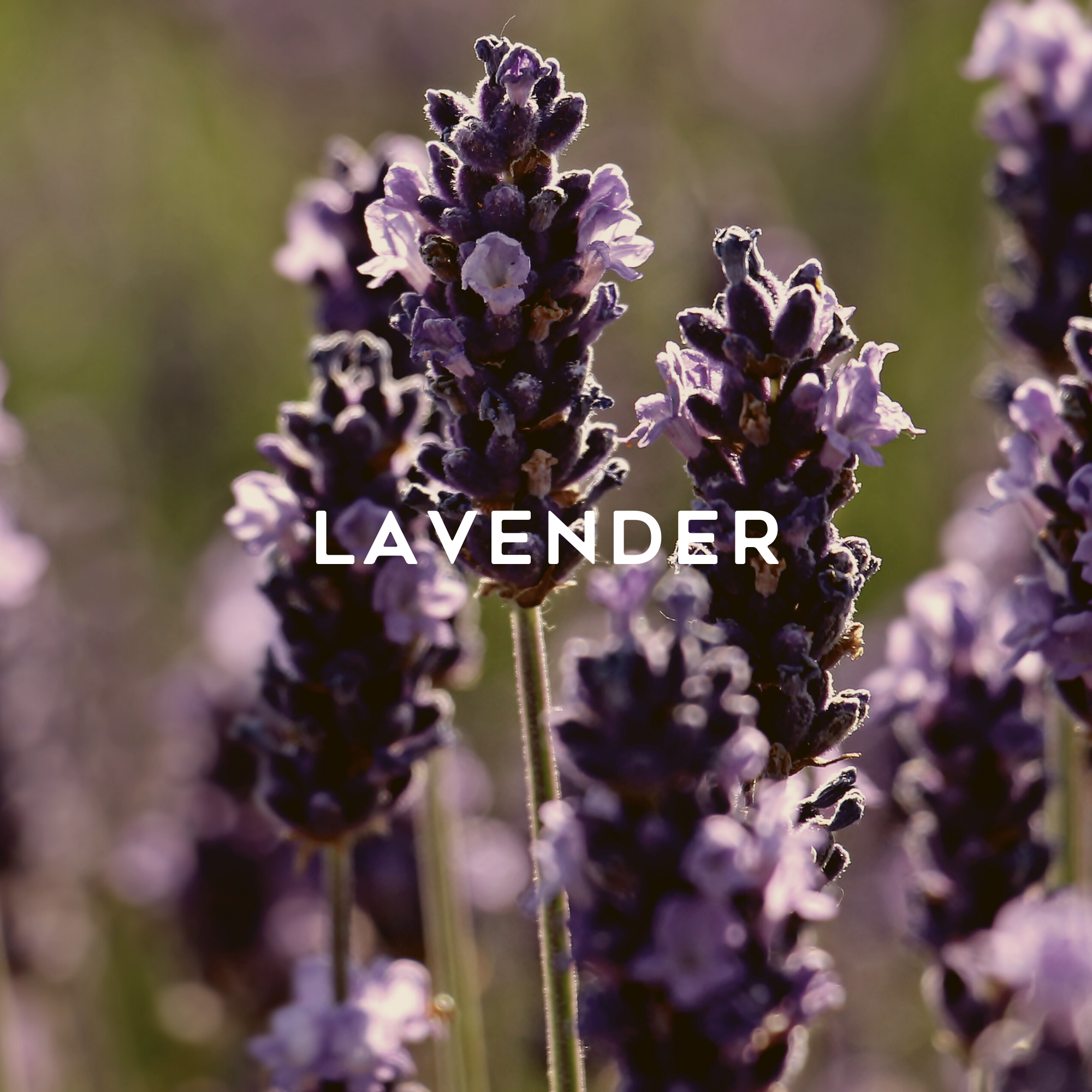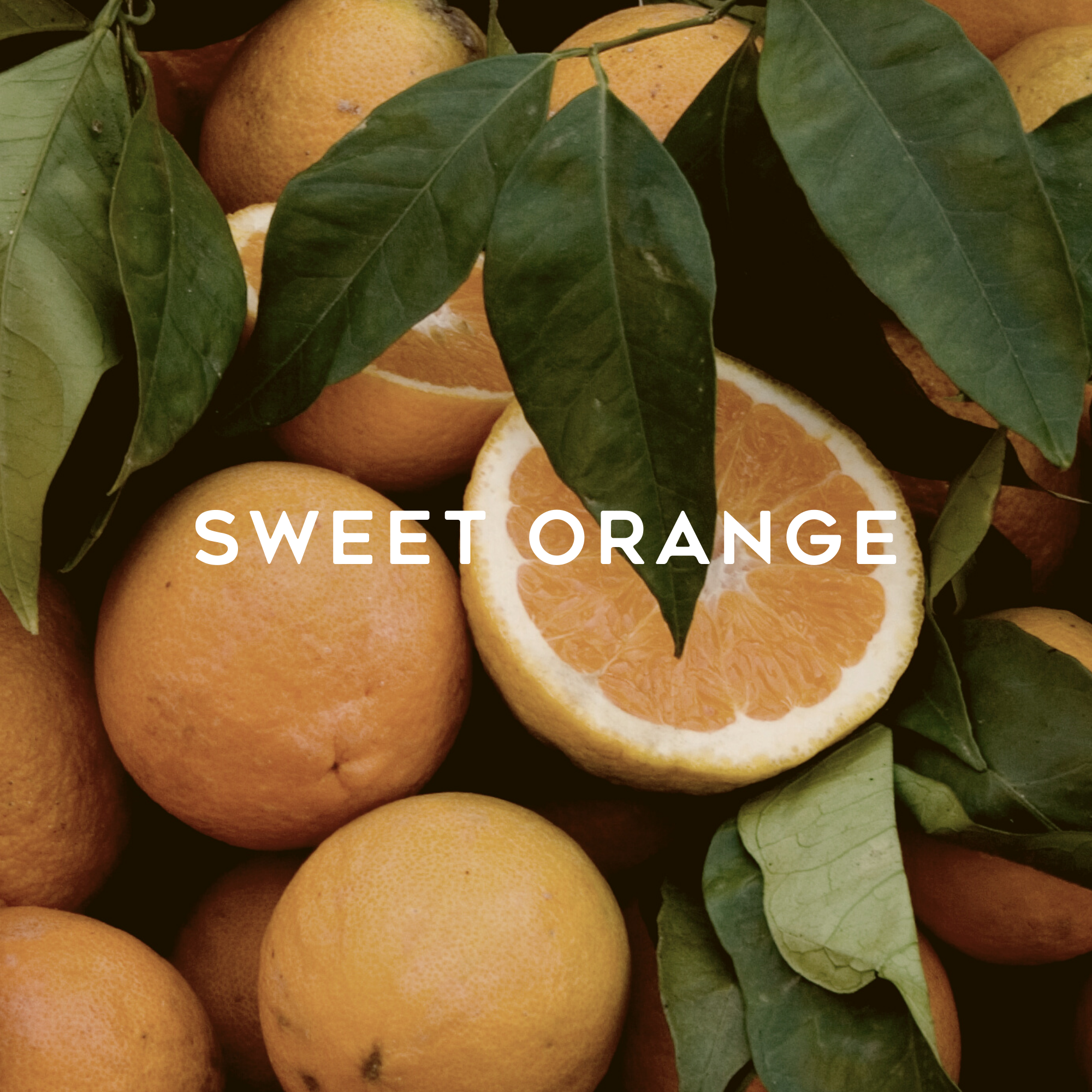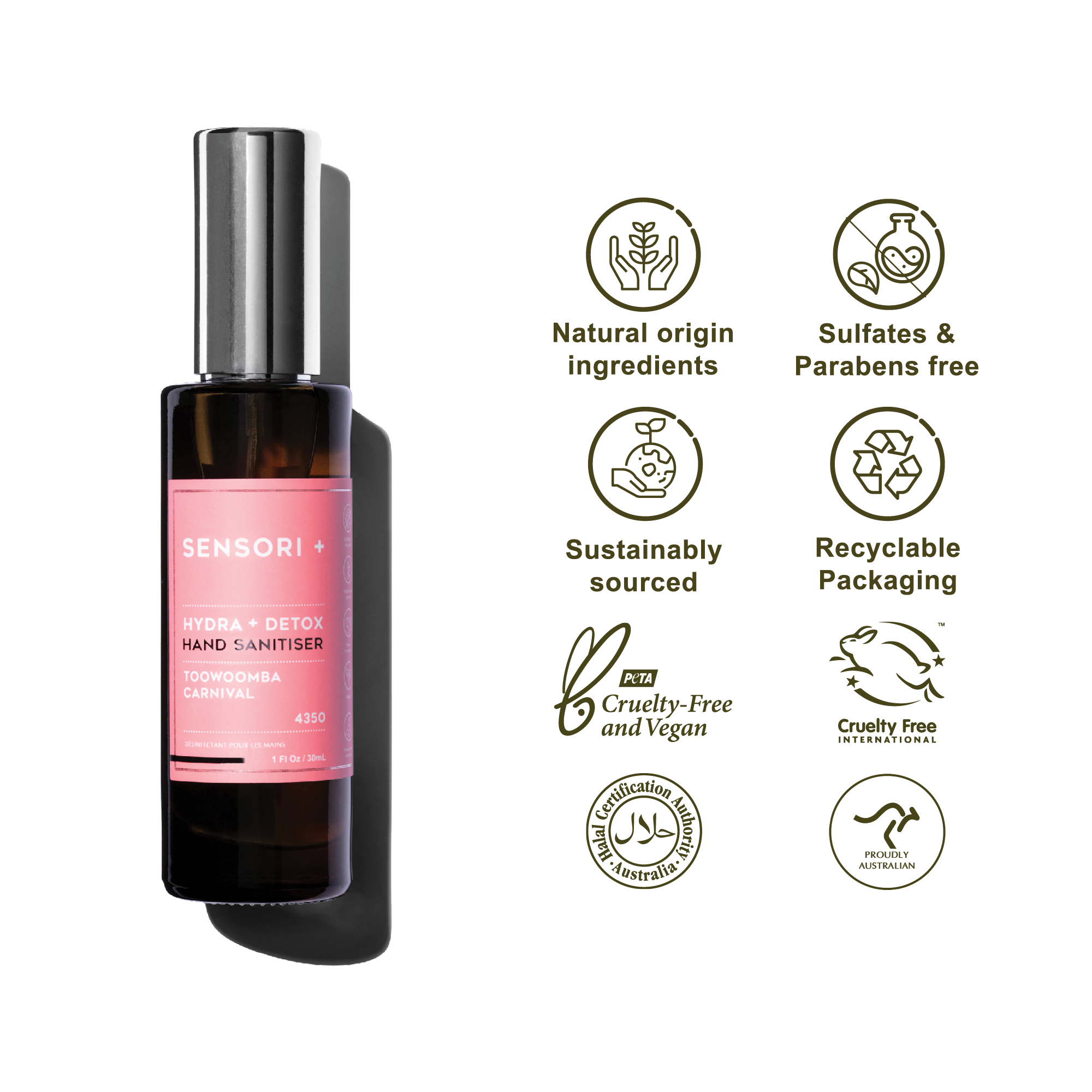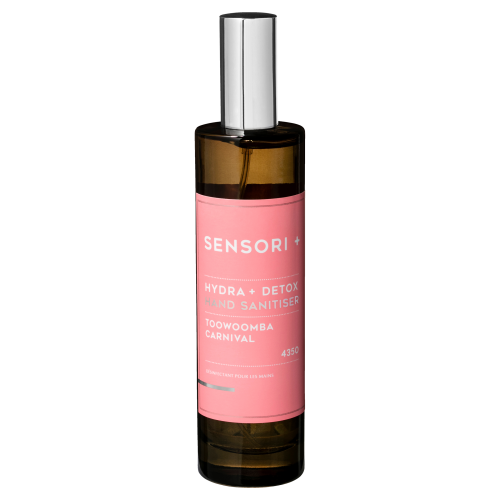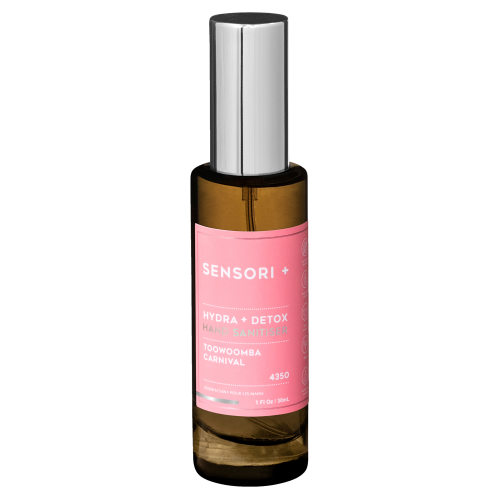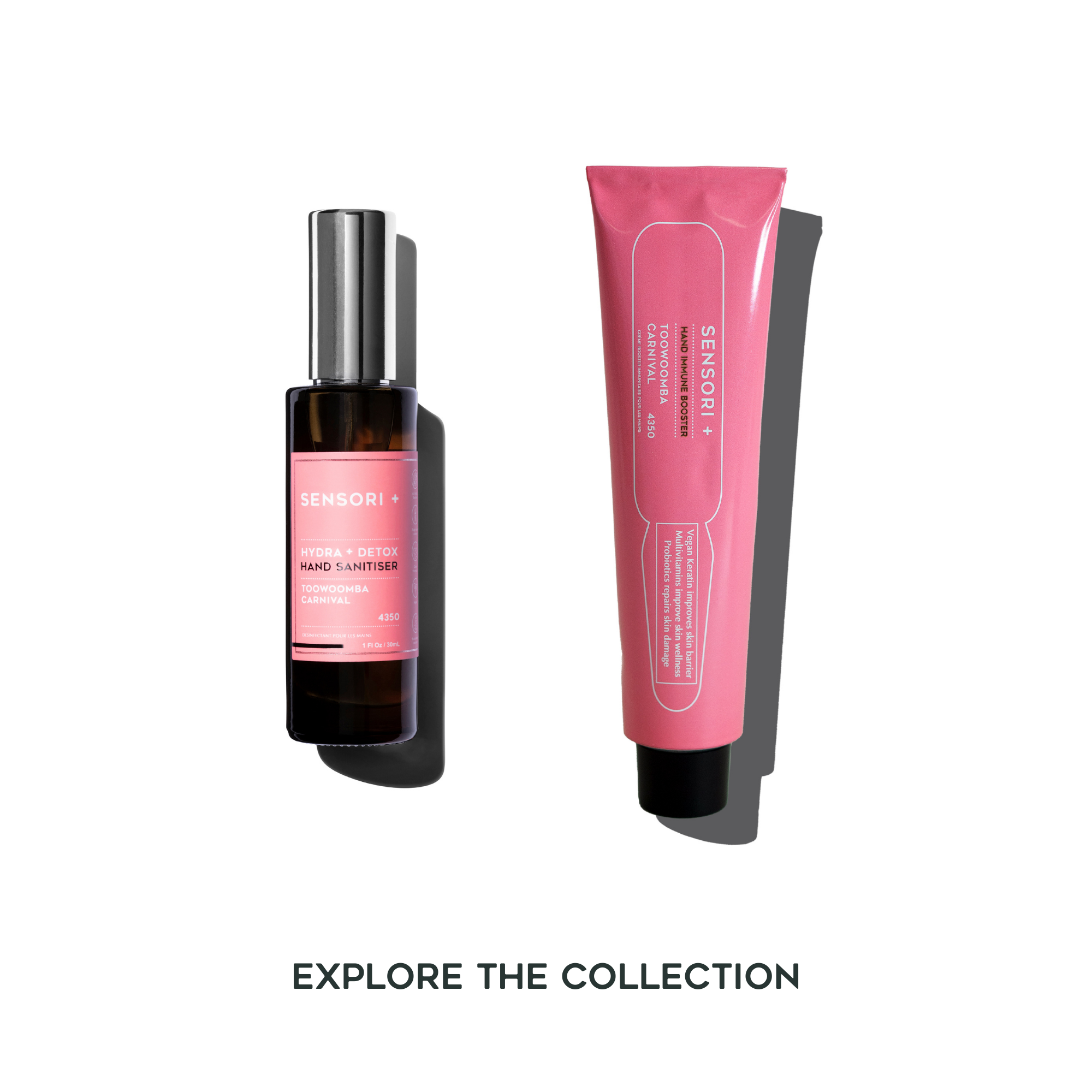 Hydra + Detox Hand Sanitiser Toowoomba Carnival 4350
$9.00
Regular price
$18.00
off
Formulated with 75% sugarcane-distilled alcohol, SENSORI+ Hydra Detox Hand Sanitiser meets World Health Organisation recommended standards for keeping hand hygiene. All-natural and plant-derived, this effective-yet-hydrating formula kills 99.9% bacteria on the skin surface, leaving hands clean, soft and fresh.
Toowoomba Carnival 4350 is the perfect fragrance to celebrate this springtime carnival of roses. Enhanced by our cutting-edge ChlorosPURE® formula that decomposes harmful airborne toxins and neutralises odour, rather than simply masking the scent.
INGREDIENTS
75% Sugarcane-Distilled Alcohol, Vegetable Oil Derived Glycerine, Aloe Vera, Essential Oil Blend, ChlorosPURE.
DIRECTIONS OF USE
Spray the sanitiser into one palm, then rub your hands together thoroughly. Be sure to cover the whole surface of your hands and fingers. Keep rubbing until your hands are dry. Repeat as necessary. 
External use only. Use on healthy skin. Use undiluted. Do not mix with other chemicals.
Hydra + Detox Hand Sanitiser Toowoomba Carnival 4350
$9.00
Regular price
$18.00