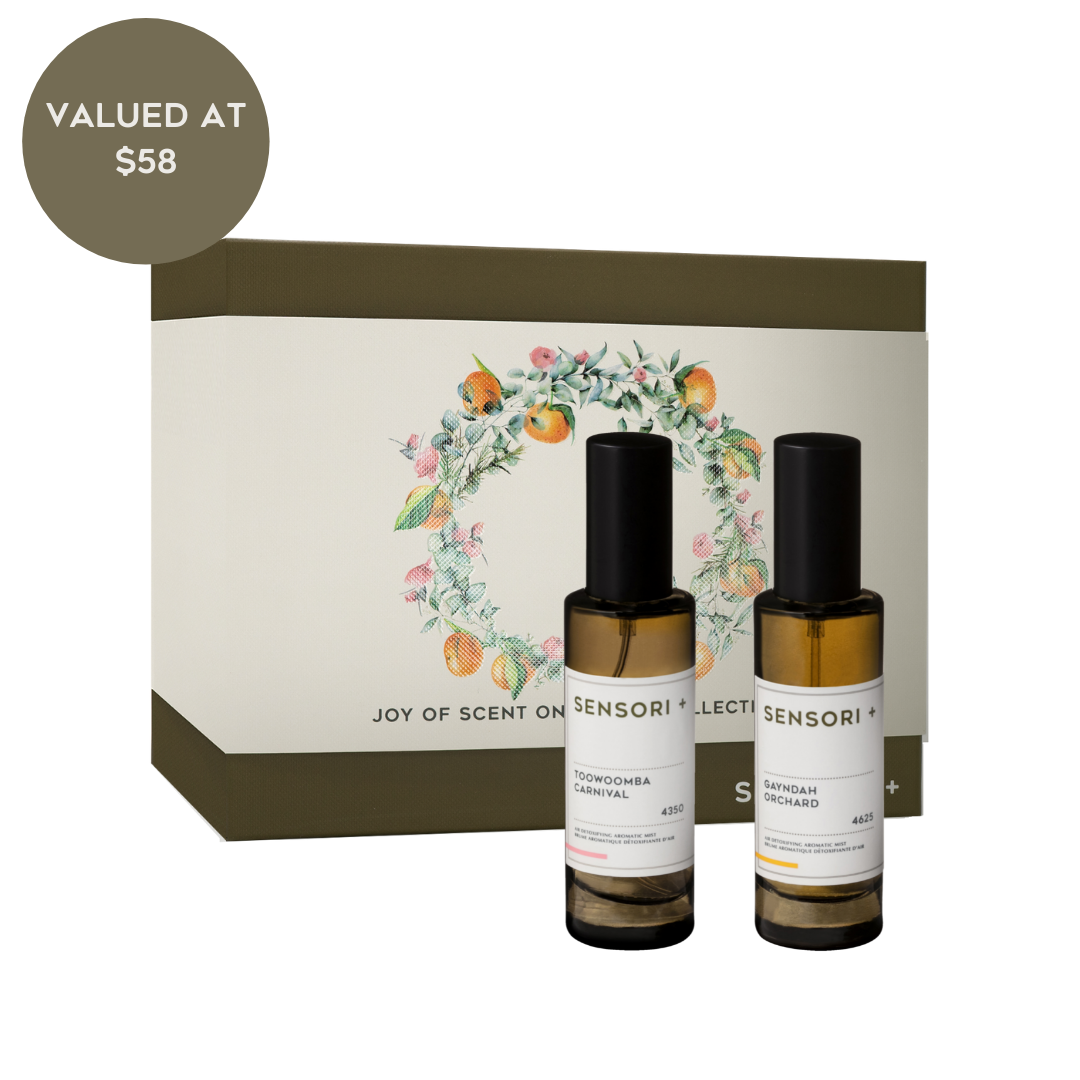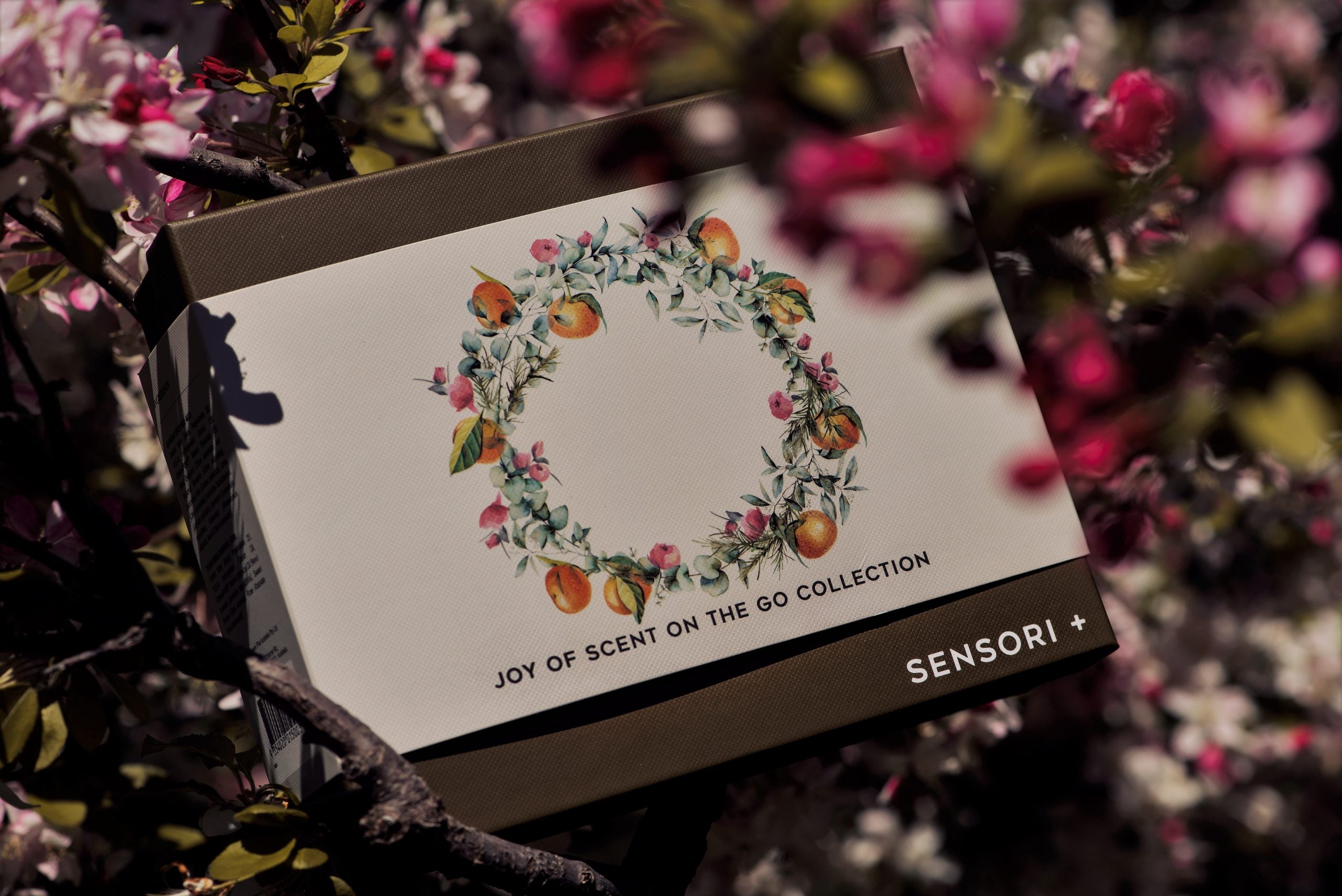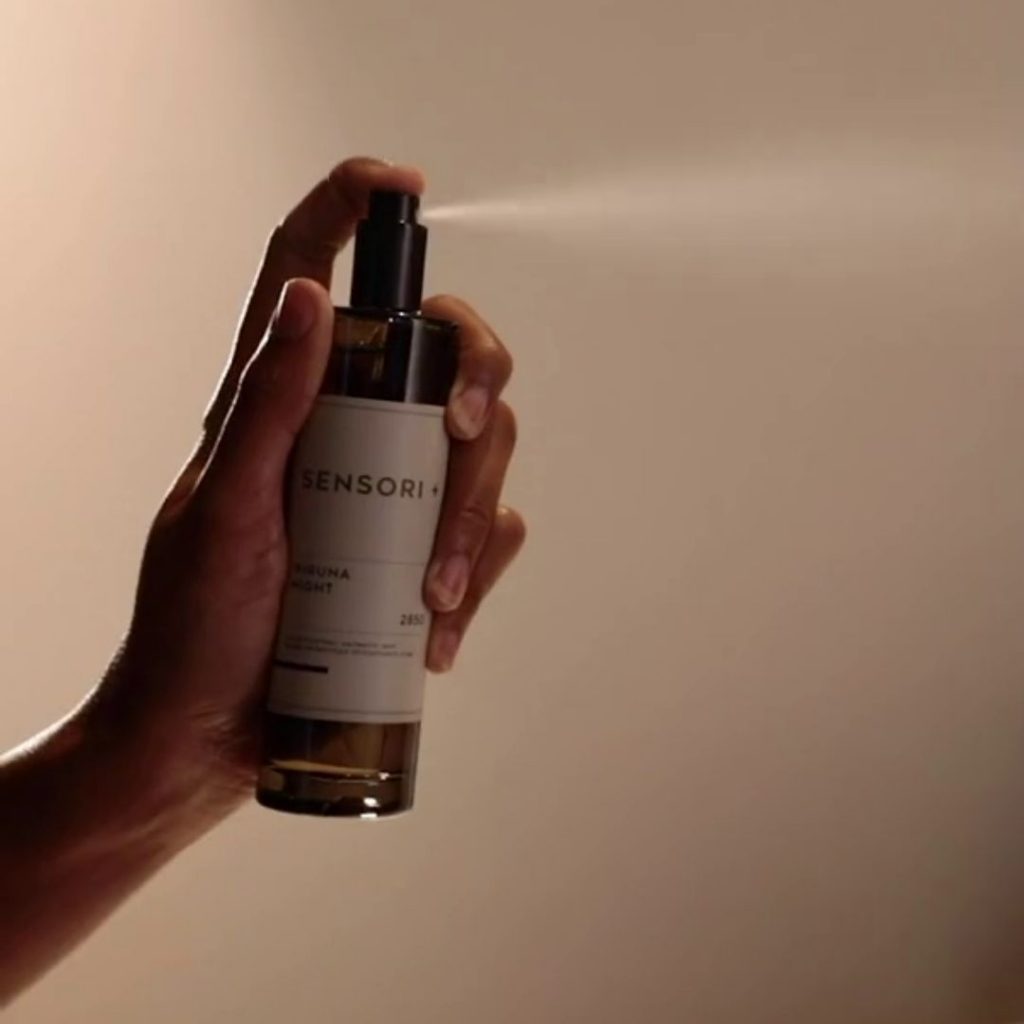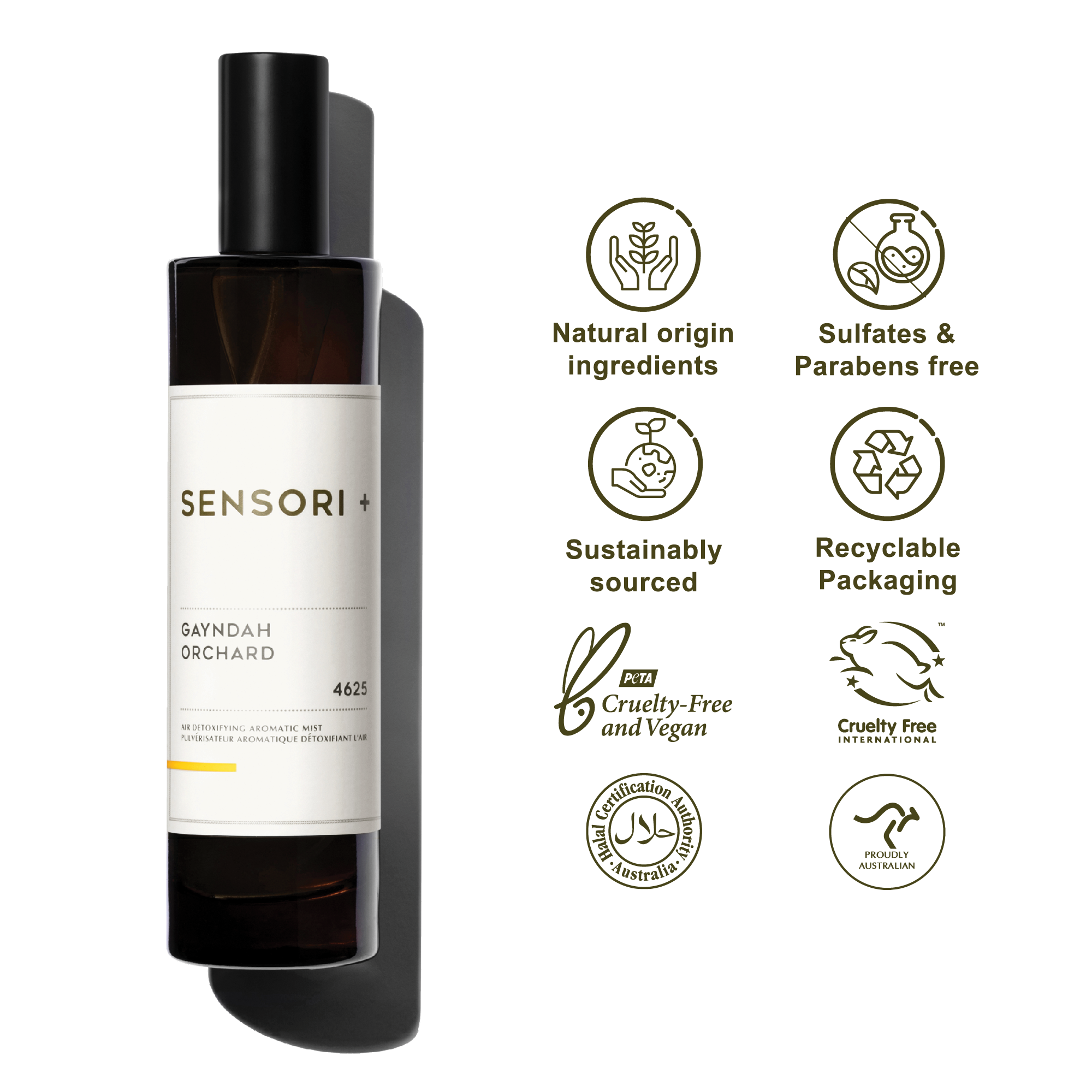 Joy of Scent - On The Go Collection
The combination of citrus and floral scents
--
The collection contains SENSORI+'s best-selling Air Detoxifying Aromatic Mists: Gayndah Orchard and Toowoomba Carnival.
Gayndah Orchard 4625 re-creates the charming memory of a Sunday stroll through the citrus orchards of Gayndah with cold-pressed bergamot oil, delicate neroli and lingering cedarwood notes.
Toowoomba Carnival 4350 captures the scent of roses in bloom with notes of lingering lavender and sweet orange.
Both mists are enhanced by our cutting-edge ChlorosPURE® formula that decomposes harmful airborne toxins and neutralises odour, rather than simply masking the scent.
Joy of Scent - On The Go Collection