Science of SENSORI+
Due to the renown detoxifying properties, fern plants are frequently used in traditional herbal medicine to treat lung and respiratory system illness around the world. Some species are also known to have remarkable ability of absorbing formaldehyde, which is a key pollutant triggering both respiratory and skin irritations. The finding inspired SENSORI+'s research team started their study on this unique detoxifying power of ferns.

THE SCIENCE OF ChlorosPURE®
Developed from decades of research in air pollution and emission control, SENSORI+'s exclusive ChlorosPURE® detoxifying technology can effectively eliminate over 100 types of airborne toxins and odour substances, reducing potential health risks from breathing in or getting in contact with pollution particles.
Green Technology that Heals
Neutralise 100+ different forms of airborne toxins, the unique ChlorosPURE® technology counteracts chemicals and contagions.

Eliminate odour without scent masking but by completely shutting out bad aromas.
Refresh with natural Australian scent blends
Giving your safe space that aura of the local Australian landscape.

Via an energy-releasing (spraying, diffusing, burning) mechanism, ChlorosPURE® solution is atomised into fine droplets allowing high absorption and permeation capability.
ChlorosPURE® droplets get in contact with pollution molecular clusters and separate them into individual molecules.
ChlorosPURE® catalyse, redox and react to insoluble chemical toxin components transforming harmful pollution molecules into inorganic harmless substances such as water.
APPLICATION OF ChlorosPURE®
To clean the air we breathe, we must subtract from it. Where traditional products aspire only to distract inhabitants from air contamination, SENSORI+ aims to cure it. Masking malodours by disguising air toxins only further threatens the safety of our living environments, cluttering the space with additional chemical compounds.
ChlorosPURE® is infused in all SENSORI+ Air Detoxifying Mists, Soy Candles, Shower Oils and Cleansing Oils, enabling this cutting-edge generation of products to offer a unique ability to eliminate, neutralise and refresh not only the air but also improve overall wellbeing.
When ChlorosPURE® is directly applied onto the skin using SENSORI+ detoxifying shower oils and cleansing oil, it penetrates and neutralises pollution particles that block your skin and pores captured during our daily activities instantly. By removing the layer of airborne toxins and impurities, the skin's metabolism gets reset, causing a skin health rebound.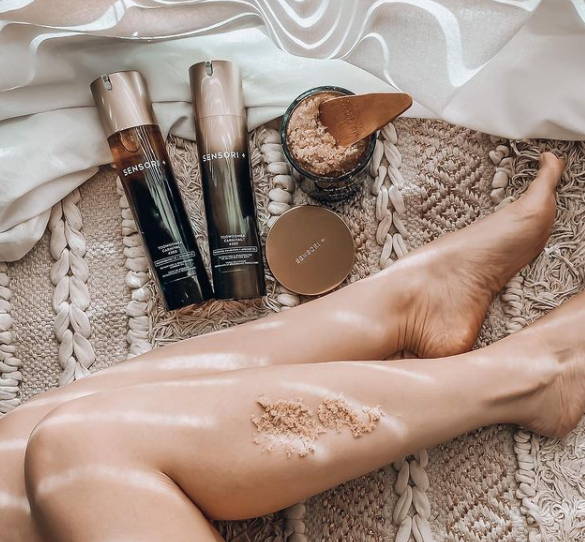 "Just indulging in a little bit of luxury with @sensoriplus 🧘‍♂️ I can't get over how incredible these beautiful products smell! Even hubby was impressed! I could go on all day about Sensori + but I'll just say that their products are a fusion of scent and science, inspired by Australian sanctuaries and developed for wellbeing and environment. They're Australian, vegan and clean and made of all-natural plant extracted compounds."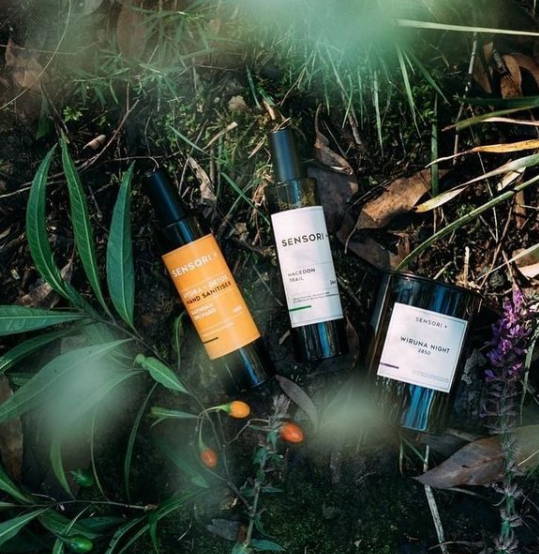 "Fresh air will boost your respiratory wellness with 'air detoxifying mist' eliminates 100+ types of chemical air toxins that affect respiratory health.
A new fusion of scent and science.
Made in Melbourne."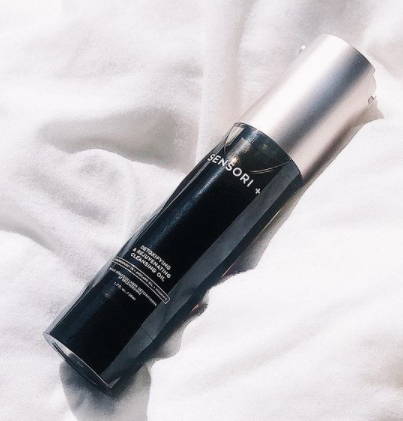 " Detoxifying & Rejuvenating Cleansing Oil is exquisite! ❤️ Enriched with nourishing avocado oil and Vitamin C, this oil is clear but emulsifies when you wet your face. It's gentle but it effectively removed my makeup (after a photo shoot too—it was heavy) without leaving my skin feeling dry. It felt like you've put on moisturiser when all you did was washing your face! The scent is natural and beautiful and makes washing your face a real treat. Swipe to see my face immediately after wash."