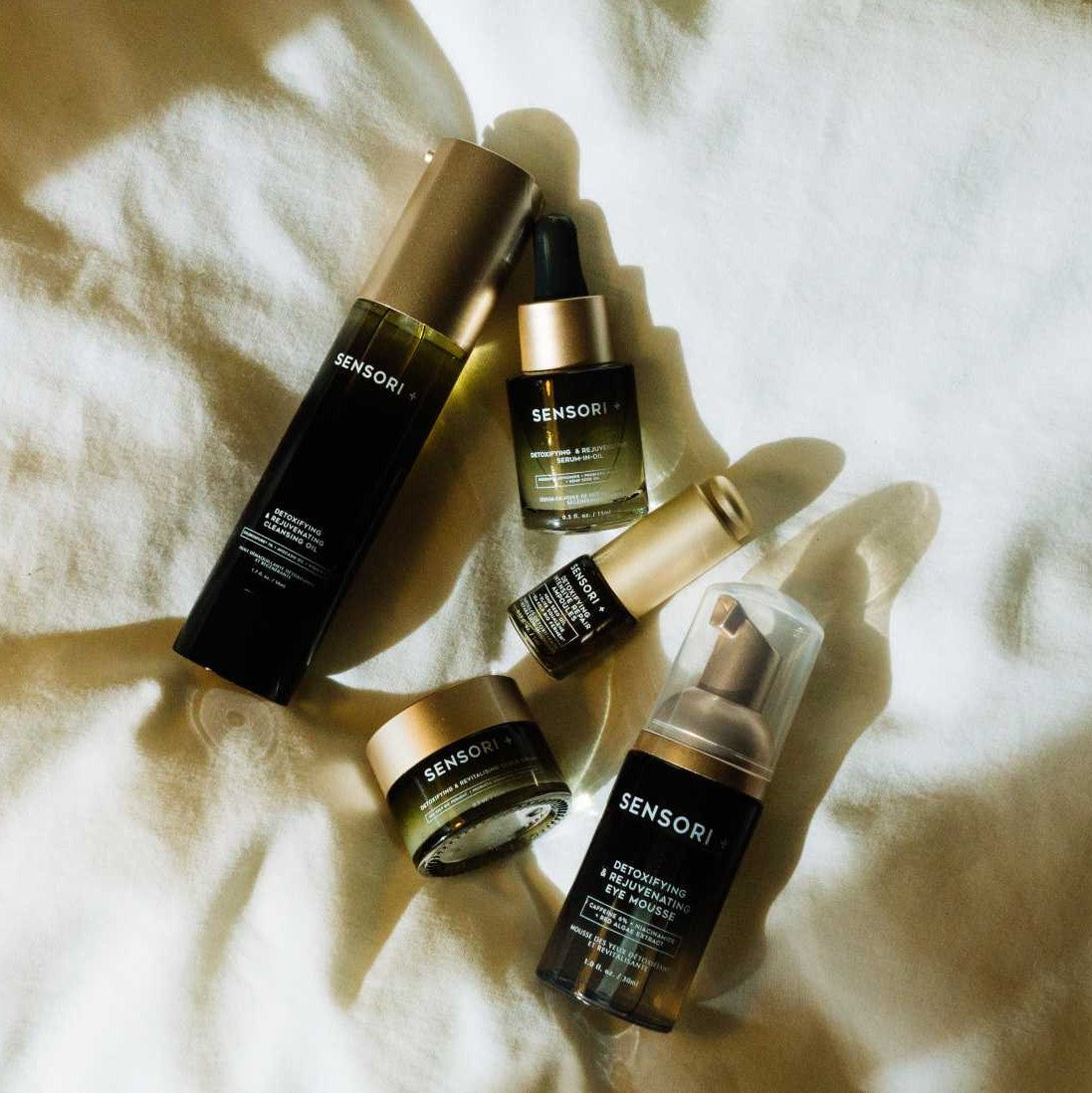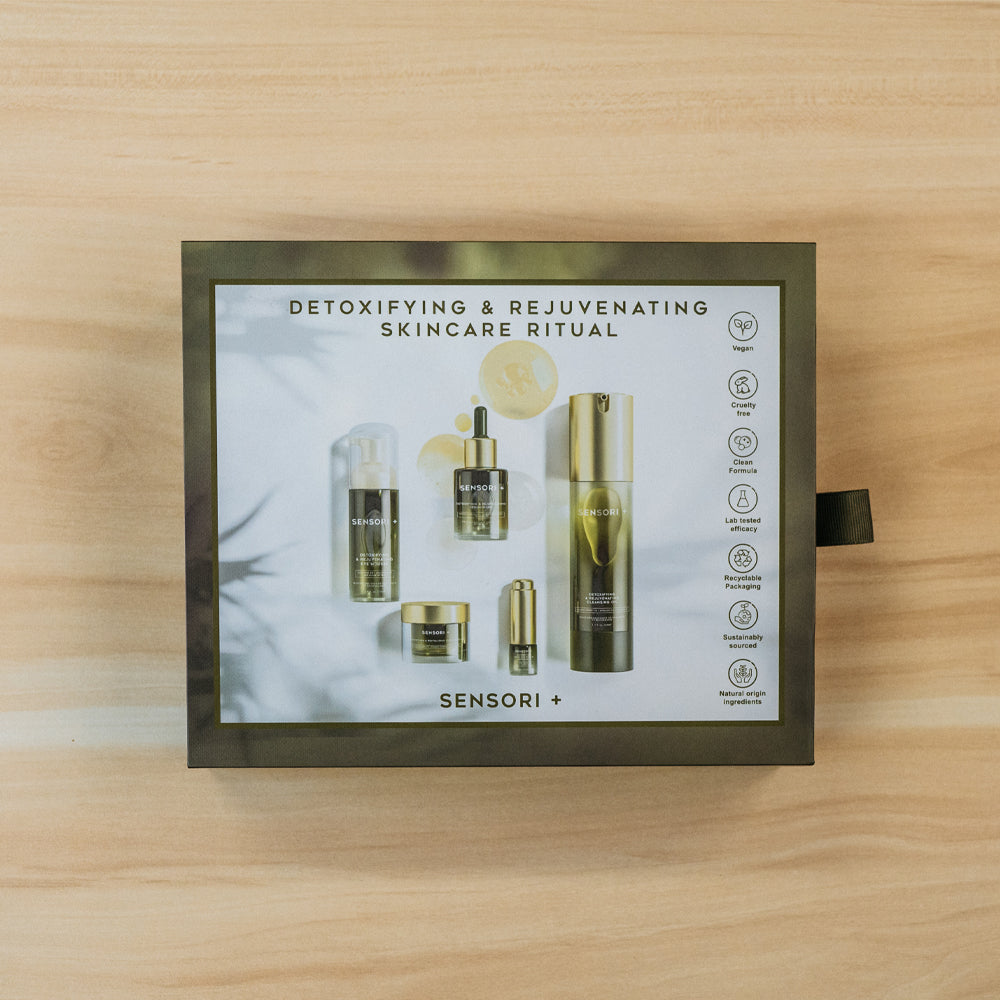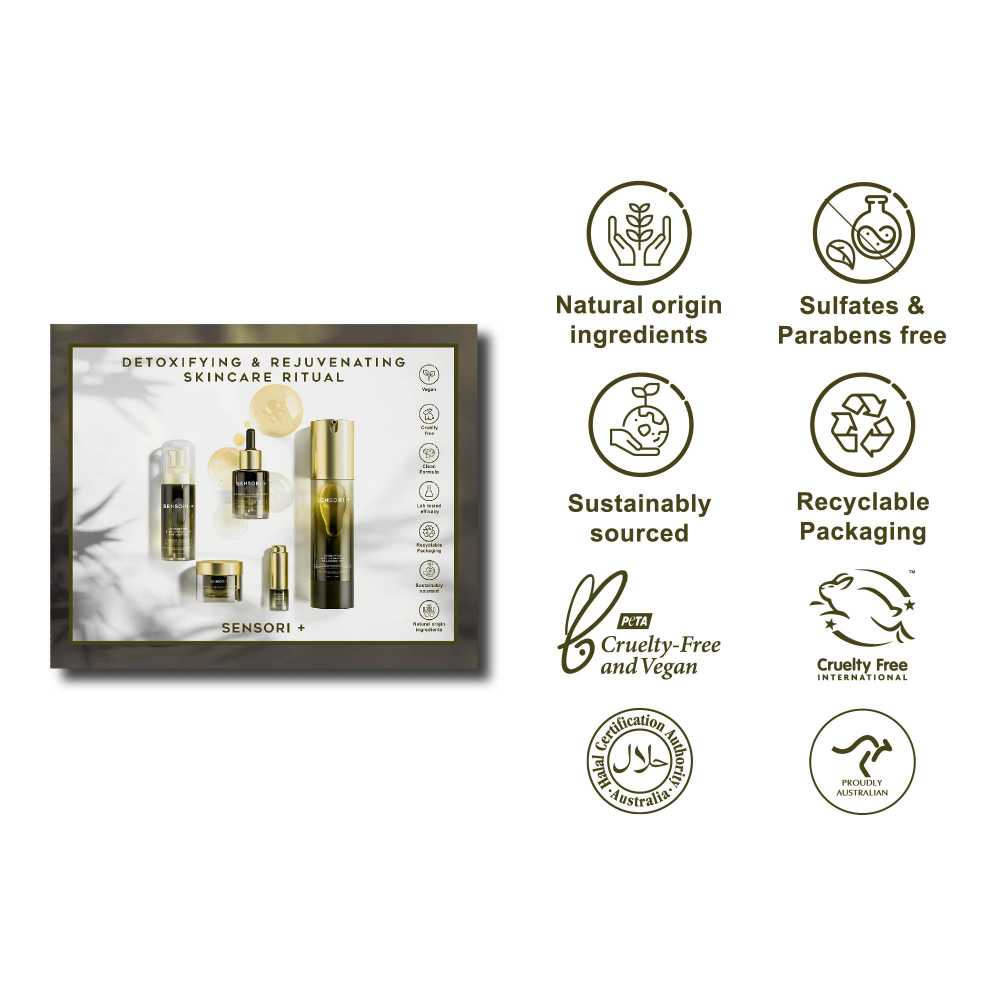 Detoxifying & Rejuvenating Skincare Ritual
This Detoxifying & Rejuvenating Skincare Ritual is designed to eliminate pollution particles from skin's surface, resets skin natural metabolism and repairs damage caused by environmental aggression.
Cleansing Oil: exclusive ChlorosPURE® formula effectively eliminates 100+ type of pollution particles
Serum-in-Oil: soothe micro inflammations and rebalance skin's microbiological environment to reveal better clarity and stronger skin barrier
Eye Mousse: depuff and brighten eye area with unique non-rubbing application forming texture
Cloud Cream: ultra-lightweight 18hr-long hydration
Repair Ampoules Intensive: repair booster that fast-tracks skin cell renewal.
The Result:
Even skin tone, smooth skin texture and stronger skin barrier in just 21 days.
Detoxifying & Rejuvenating Skincare Ritual